Kacey Musgraves Opens up about Getting Back Into the Dating Scene after Her Divorce
Kacey Musgraves' new boyfriend Cole Schafer is a poet.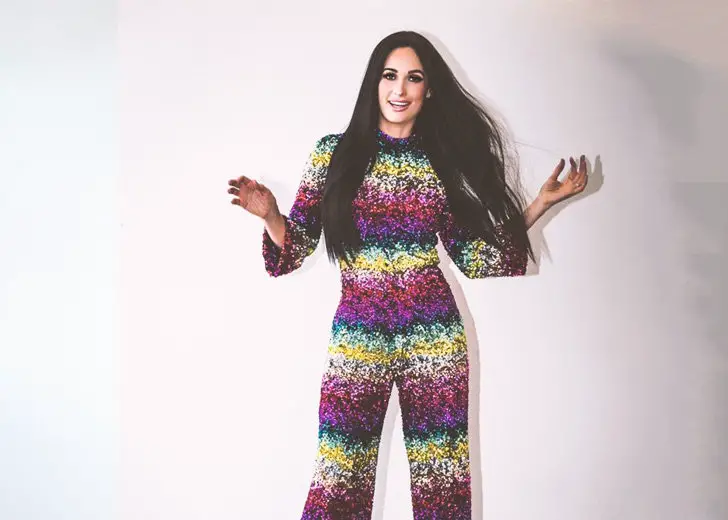 Ahead of her new album Star-Crossed, Kacey Musgraves has some confessions to make about her post-divorce dating life.
Speaking with People magazine this month, the country singer said she learned that finding love after heartbreak wasn't always easy/ She also detailed some of her disappointing dating experiences following her 2020 divorce from Ruston Kelly.
She recalled exploring her single life but was subsequently left reeling after being "let down" by someone she'd been seeing.
"It was kind of my first few steps into exploring being a single 30-something-year-old person, after marriage and...Nothing for nothing. After a huge point in my career, more notoriety, it was a really naked place," Musgraves stated.
After the day, the 33-year-old singer, who was initially "kind of excited" about exploring the dating scene, felt "really disappointed."  She realized that dating wasn't all fun and games.
"We live in this hookup culture, and I'm for it," she added, before stating, "I'm for whatever it makes you feel happy, as long as it's safe, doesn't hurt other people, fine. But I've just never experienced that, the dating app culture and all that."
She continued that she was never going to hurt the other person. However, people with no consideration for other people's feelings shocked her and made her think that everyone had flaws. 
But that bad dating experience didn't stop Musgraves from believing someone was there somewhere with all the love she deserved. Hence, her belief brought her closer to her present boyfriend, Cole Schafer, with whom she was first spotted publicly earlier in June this year.
"He did not know who I was, which I loved," she told The New York Times in August, talking about the first time she met Schafer.
But who is Musgraves' new beau, and how did they meet?
In the same interview with The New York Times, the Texas-born singer revealed that she met her new boyfriend, a poet who writes under the name January Black, when they spied each other across a crowded restaurant.
The famed singer's hunt for a date and the beginning of a new relationship came after she got divorced from her ex-husband, Kelly, in September 2020.
After being in a relationship since May 2016, the former couple subsequently got engaged on December 24, 2016.
They exchanged vows on October 14, 2017, in Tennessee. She even stated that her song 'Butterflies,' from her album Golden Hour, was about her courtship with Kelly.
In the previous interview with People, the singer also told the interviewer, Zane Lowe, that her divorce took her back to square one when it came to understanding just who she was as a person.
It took me back to ground zero in completely trying to just understand myself and why I do the things that I do, and why do you reenact those things through other people in your relationships? So I think that I could've coasted another few years in the same zone that I was at.
But Musgraves took all the time in the world to think about herself, her failed relationships, and invested in building a good bond with her new beau.
As a result of that, she now has a supportive boyfriend and holds no regrets about her past decisions.