Who Is Dr. Gerald Onuoha? Everything We Know About Kacey Musgraves' Rumored Boyfriend
The two went Instagram official on Musgraves' recent story.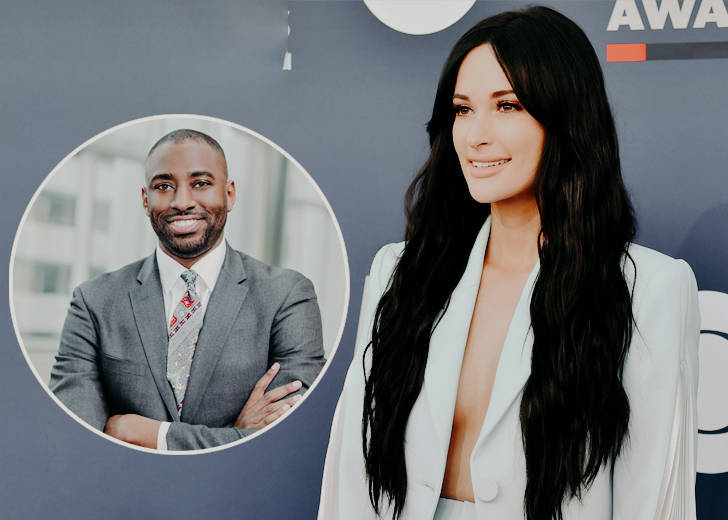 Kacey Musgraves has a new man in her life, or at least that's what the rumor mill suggested right until the two went Instagram official on Musgraves' recent story.
In the snap, the 32-year-old was seen cozying up to Dr. Gerald Onuoha, making it seem like she had just about moved on from Ruston Kelly, whom she split from last summer.
The dashing doctor sported a camo jacket and a backward baseball cap, while his companion let her beautiful brunette locks drape over her shoulder and onto her fuzzy brown top.

Kacey Musgraves and alleged boyfriend Dr. Gerald Onuoha on her Instagram story (Source: Instagram)
At about the same time, Page 6 spotted the two leaning into a hug on the LA streets as they waited for their Uber to arrive. Here is all we know about Musgraves' alleged beau.
As his prefix might have already given away in the first few sentences of this article, Onuoha is a practicing MD. In fact, he is actually stationed at HCA Healthcare in Nashville, according to his LinkedIn profile. It is fair to assume that the two met in Music City, although the couple hasn't come forth with anything official. 
The good doctor moved to Nashville in 2003 to pursue further education at the Tennessee State University, where he earned a Bachelors' Degree in physics and astronomy.
Later, he attended the Meharry Medical College, where he started his community initiatives while serving as President of the Meharry student body and a member of the Board of Trustees.
Finally, he got his Doctorate in Medicine with an intended specialty of Internal Medicine. Before starting residency, he completed a Master's in Clinical Practice from Dartmouth College in Hanover, New Hampshire.
His Instagram bio reads, "Nashville Living. God fearing. Nigerian American. Healer. Astronomer. DReam chaser. Activist. Nupe."
The Nigerian American is also the founder of Everyone Against Racism, "a movement to Eradicate Racism." The platform strives to create partnerships amongst communities, organizations, the private and public sectors to effectively eliminate systemic racism for all races, creeds, or colors. It also sells its own line of merchandise to generate funds for the cause.
He also has quite a few accolades to his name for his service in the medical field and community service.
Some of the more notable awards in his possession include the 'NASA Achievement Award,' the 'Chi Boule Community Service Award,' the 'Kappa Alpha Psi Scholars Award,' 'Nashville Black Chamber Rising Star Award,' 'Nashville's Black 40 under 40,' and most recently The Nashville Chamber of Commerce sponsored 'Nashville Emerging Leaders Award.'
With all that said and done, the obviously talented doctor seems to have helped the Grammy Award-winning songstress recover from her divorce. She had been married to Ruston Kelly for two years before they split in July 2020 and completed their divorce by September the same year.
As per the prenup the ex-couple had signed, they sold their marital home. Musgraves was entitled to 84.4% of the proceeds, whereas the ex-husband received the rest.