Is Kaash Paige Gay? Here Is Everything We Know about the Viral Souncloud Star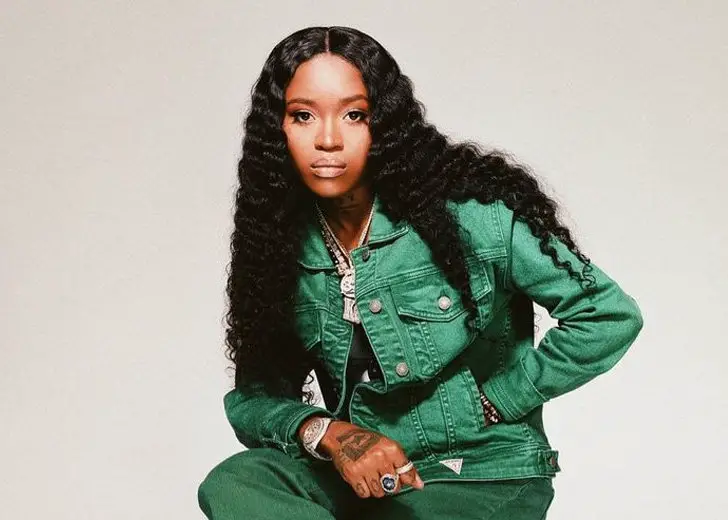 TikTok is undoubtedly one of the most important tools for musicians to find and grow their audience. 
Many up-and-coming artists owe much of their success thanks to their virality on the app, like Dallas native Kaash Paige. 
Real name D'kyla Paige Woolen, Paige skyrocketed to fame after her super sultry hit 'Love Songs' gained traction. 
The song took off everywhere, and the single saw millions of views, retweets, and streams and took on a life of its own on TikTok. 
TikTokers lip-synced and created dance choreographies for the single, which also captured the attention of makeup mogul Kylie Jenner. 
But the singer, who was not on the app, didn't even know what was happening. 
"Everyone was telling me," Kaash, your song's blowing up on TikTok. I don't use it, so I was like, 'Okay, that's cool.' I didn't care … but they were like, "No Kaash, it's really blowing up," she said.
Her team capitalized on the song's virality, and her life just changed overnight. 
The artist often sings about love and women, which makes fans wonder about her sexuality. 
Is Kaash Paige Gay?
Paige identifies as a bisexual woman who believes her sexuality puts her at an advantage. 
She noted that as a bisexual woman, she could speak from a male and a female perspective, which made her music relatable to everyone. 
Speaking to V magazine about her coming out, the singer said it all happened by accident. 

Kaash Paige was a special guest at Tinashe's concert. (Source: Kaash Paige/Instagram)
Her mother went through her phone when she was 16 or 17 and found out about her preference, and that was pretty much it. 
As for what she looks for in potential partners, Paige said she liked naturally cool, genuine, and ambitious people who "made her heart go boom." 
The 'Love Songs' singer does not shy away from expressing her sexuality. 
"I grew up my whole life caring what other people thought about me and I feel like that damaged me. Why care about someone else's opinion and not have your own voice? When it comes to sexuality or the way I want to live my life, it's my world and I live in it," said the singer. 
Kaash Paige on Becoming Honest with Her Music
As she became comfortable in her skin, she took a lyrically direct route with her sexuality. 
Paige shared that when she first made love songs, she tried to keep the word 'girl' out of it out of fear, but after some time, she decided to be honest with her music.
And it is her honesty that has allowed her access into the hearts of her millions of fans. 
"If I want the song to be like somebody else, people aren't gonna mess with my music, because I'm not who I wanna be," Paige explained.
After the success of 'Love Songs,' she released her debut EP, Parked Car Convos, in November 2019, which featured honest rumination about the workings of queer relationships. 
While producing her first-ever EP, Paige shared she was not playing to a male, female or queer audience. She was only thinking about her authenticity and staying honest.