Jung Ho Yeon's Boyfriend Lee Dong Hwi Is More than Just Her Dating Partner
Sharing her gratitude for her boyfriend, Jung Jung Ho Yeon said, "He cheers me on a lot, and he worries for me as well. He's sort of like a dad."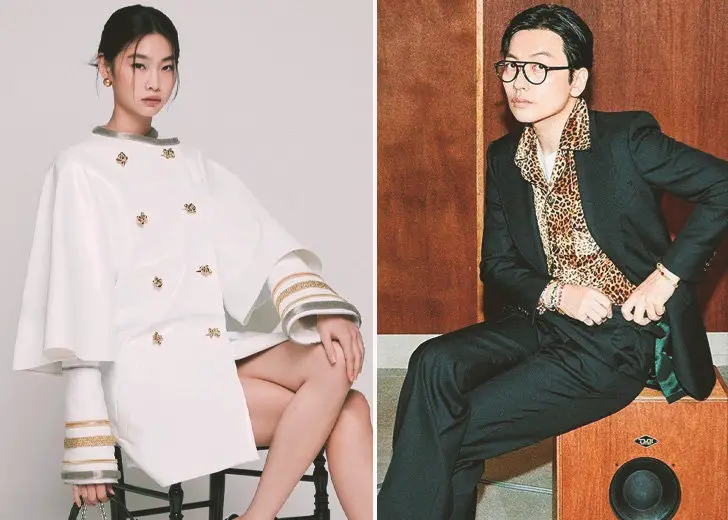 Even If you haven't yet had a chance to see Netflix's Squid Game, you might have still come across at least a dozen memes relating to the series.
Squid Game has quickly become the most-streamed original program ever to grace the platform and fans have fallen deeply in love with the characters from the series, especially Player 067, Kang Sae-Byeok, played by the model-turn actress Jung Ho-yeon.
Fans have been talking about her familiar face and that might be because Jung Ho Yeon has walked runways for major designers before.
Jung started modeling at age 16 and has modeled for brands like Chanel, Bottega Veneta, and Louis Vuitton, which named her its latest global ambassador. Squid Game was the 27-year-old Jung's acting debut.
Since many fans showed their curiosity to know who she is dating, she opened up about her boyfriend Lee Dong-Hwi, whom she revealed is "very proud of the success of Squid Game." 
Lee Dong-hwi is a famous actor from South Korea
Lee Dong-hwi is a popular name in the South Korean industry. The 36-year-old actor has been acting since 2013 and his latest acting job is in a TV series called Glitch. But it was his role in the 2015-2016 hit television drama Reply 1988 that brought him widespread fame.
He has over 1.4 million followers on his Instagram and is known for his chic sense of fashion. Actor Lee and Jung Ho-yeon announced their relationship publicly in January 2016 and, according to Soompi, they were already dating for months by then.
Jung Ho-yeon and Lee Dong-hwi have been dating for six years now 
When they first started dating, the model was 21-years-old at the time and Lee was around 30-years-old, which resulted in their relationship being heavily criticized for their age gap of almost nine years.
Amongst all the backlash, the two kept their relationship low-key and have been together for almost 6 years now.
Both Jung and Lee are well known for always showing up in the most elegant pieces of clothing in public, leading to the pair being called a "fashionista couple".
They have never posted each other on Instagram
Since the show dropped on Netflix, Jung has become hugely popular and she has been gaining millions of Instagram followers. 
In an interview with Herald Pop, Jung Ho-yeon revealed that her boyfriend is very proud of her and the success of Squid Game.
Sharing her gratitude for her boyfriend, Jung said, "Since he's also an actor, he's a good senior, a good friend, and a good person. He cheers me on a lot, and he worries for me as well. He's sort of like a dad." 
Although the duo has a powerful presence in the social media game, they have never posted a picture of or with each other on their Instagram, and they seem to use their account for work purposes only.