June Diane Raphael and Husband Paul's Relationship Didn't Take Off Immediately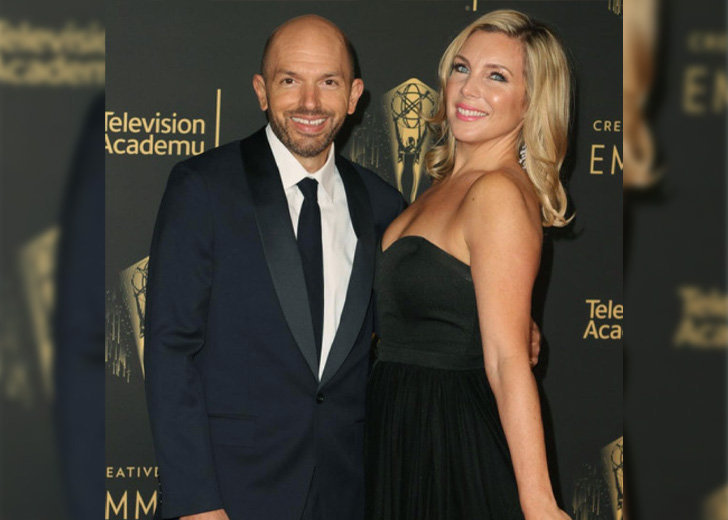 October 3, 2021, marked the 12th anniversary of June Diane Raphael and her husband, Paul Scheer.
The Hollywood compatriots have been married for over a decade and are already parents of two.
The duo has created a happy family of four. But things developed slowly at the beginning of their courtship.
June Diane Raphael Ignored her Husband
Raphael and Paul met during the course of their respective acting careers in January 2004.
The artistic director of Manhattan's Upright Citizens Brigade Theatre had requested Scheer to offer tips to fellow artists on how to improve their show, and one of them turned out to be Raphael. 
Meanwhile, Raphael didn't pay any attention to Scheer.
Instead, she completely ignored the veteran actor. "I have no recollection of that," the 41-year-old admitted during an interview with LA Weekly in February 2013. 
Following the first meeting, Raphael took Scheer out to lunch to thank him for his help. But the 45-year-old ordered only water and shortened the lunch. 
The duo became friends from then, thanks to their same profession. However, nothing romantic brewed between them, and understandably so. Both of them were dating different people at the moment. 
As time went on and their dating relationship ran its course, Raphael and Scheer became close. They even went on a date, but the moment was soon crashed by their friends.
In consequence, they packed up the night after dancing to 80s music. 
After the party, the pair walked home together, and after they reached Raphael's apartment, she went in for the kiss.
Admittedly, it took some time for the confused Scheer to realize that they were no more in the friend zone. 
As soon as he came to his senses, he quickly got his head in the game, leaving New York to follow Raphael to Los Angeles. "June was already going, and I didn't want to lose her," Scheer recounted in the interview. 
Since the big step, let's say, there has been no looking back for the lovebirds.
Raphael and Her Husband Have Two Kids
After dating for some years, Raphael and Paul finally tied the knot through an intimate wedding at the Santa Barbara Museum of Natural History on October 3, 2009.
The New York native wore a white strapless wedding gown while her partner donned a black suit. 
Five years after the wedding, the married couple welcomed their first son, August Scheer (7), on April 30, 2014. Their second son, Sam Scheer (5), joined the family in August 2016.
"Yeah, second time, less anxiety-riddled and really fun," Raphael had told ET, sharing that being parents for the second time was "really fun."
She added it was fun because her husband was handling all diaper duties since she had delivered the baby through C-section.