Controversial Rapper Julio Foolio Explains What Happened the Night He Got Shot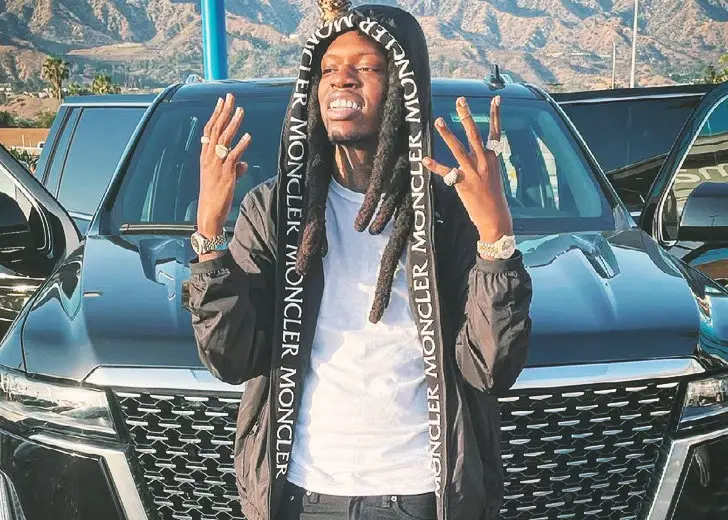 Julio Foolio, whose real name is Charles Jones, was grazed by a bullet during a drive-by shooting in Riverside, Jacksonville, early Monday morning.
According to Jacksonville Sheriff's Office, the event took place after the controversial rapper walked out of his studio — he was reportedly recording music late at night.
Julio Foolio Talks about the Dreadful Night
On November 12, Foolio shared the details of the night he got shot by a bullet during his appearance on the Tippie toe podcast.
"I'm leaving my own studio session finishing my mistake," he first said, explaining he was in the studio for a post-recording session.
He briefed the details, saying, "At the end of the session, I'm walking to the car, and so as I like I'm walking out the driveway...I get to my car and I unlock the car by the time I sit down in the driver's seat so I'm gonna go to shooting at me."
Foolio then revealed that a bullet grazed the front of his left ankle, and in self-defense, he shot back at the shooters, who were reportedly in a dark-colored truck or SUV.
The rapper didn't think about how many bullets he was shooting back, and neither did he notice the number of people in the vehicle, as he was afraid and fired back at them to save his life.
So I'm just like instincts type. I'm shooting back or whatnot so I say probably like I under my whole clip so probably like seven-eight. I'm saying like you're like seven-eight minutes later like when everything died down, I walked back in the yard from where the studio is.
The rapper shared that he went inside the studio after the shooting ended. He asked someone to check his body inside the studio to ensure he was not shot with a bullet somewhere else [except his ankle]. And thankfully, he was not shot anywhere else in his body.
The Rapper Allegedly Used 'Registered Guns'
During the podcast, Foolio also talked about the guns he used while shooting back at the shooters. He claimed he had previously attended gun training classes and, therefore, he owned "registered guns."
According to his statement provided to the police officials, he used two grabbed his two handguns and returned fire. But the police claimed they found four handguns, all owned by Foolio, 20 shell casings, and an AR-15 magazine in the street.
Julio Foolio Previously Witnessed Gun Shooting
The recent gun shooting incident wasn't the first time Foolio witnessed such a frightful incident.
Speaking on VLAD TV in June 2021, he revealed he had a tough childhood while growing up in Jacksonville's Hilltop Village Apartments.
He claimed it was the worst neighborhood because most people often filed beef against each other and even performed various criminal activities, including cutting people's throats and random gun shootings.
Foolio further said he was shot at the age of 15 after he trolled the death of his schoolmate online. He was apparently at school when the incident took place.