Maria Shriver Vocally Advocates for Gun Reform Following Colorado Mass Shooting
American journalist Maria Shriver puts out her strong voice, advocating against the gun reform in the United States. She says: "can and must do better."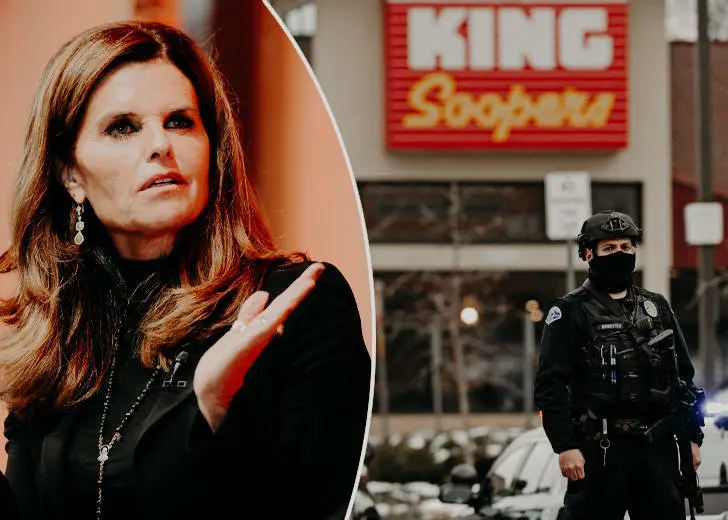 Maria Shriver, the American journalist, and ex-wife of actor Arnold Schwarzenegger, put out her firm voice on Twitter, advocating for gun reform in the United States.
Her statement for gun control reforms came in the wake of a recent mass shooting event at a King Soopers supermarket in Boulder, Colorado, that claimed the lives of ten people.
In her Twitter post, dated March 23, 2021, Shriver penned down her opinions, quoting CNN's report that read:
"JUST IN: Multiple people, including a Boulder police officer, have been killed at a supermarket in Boulder, Colorado, authorities say. A person of interest was taken into custody, police Commander Kerry Yamaguchi said.''
With a dismal heart, Shriver expressed it was "just unfathomable" to her that "this kind of violence still keeps happening" in her country and to her fellow countrymen.
It's just unfathomable to me that this kind of violence still keeps happening in our county to our friends & families. I know when I say prayers for Boulder people roll their eyes, but prayers for Boulder & for gun reform in the U.S. We can and must do better. #BoulderColorado https://t.co/uqYatdPUr5 — Maria Shriver (@mariashriver) March 23, 2021
The former First Lady of California began a Twitter thread, emphasizing the nation's neglecting attitudes towards gun reform. In her sharp rebuttal, she questioned:
And when we talk about gun reform, ask yourself, why not? What's in the way? Why do we keep taking our eyes off this issue?
The 65-year-old journalist has touched upon the issue of gun reforms in the past as well. During the premiere of Debbie Allen's show Freeze Frame in August 2016, a show based on tackling gun violence, Shriver talked about the importance of gun control and the effects of gun violence at length.
Her ex-husband Schwarzenegger shared a similar opinion when he talked about gun reform in the United States during the UK premiere of The Last Stand in 2013.
The actor said, "What has happened in America and all over the world when people get killed with guns is a tragedy. We have to do everything we can to figure out ways to reduce this kind of violence. We all have to participate in the dialogue."
Besides that, Schwarzenegger also shared: "Well, I think it's very important that you have great action movies where you have different types of weapons, sometimes swords, sometimes guns and explosions and stuff like that, but one should not confuse between entertainment and real life."