Juliette Lewis Dated Brad Pitt When She Was 16 Years Old — Here's a Rundown of Her Entire Dating History
...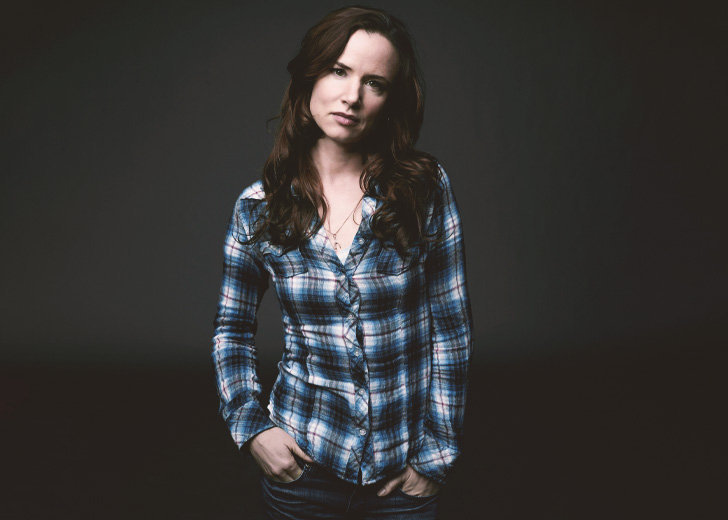 Cape Fear actress Juliette Lewis had expressed her interest in having kids of her own all the way back in 2000, the same year she played a surrogate mom in the movie The Way of the Gun.
Lewis shared with the New York Post that she was "so interested" in becoming a mom, but that it wasn't because of her role in the movie. She had thought about having children some time back and gave it more importance after marrying her ex-husband, Steve Berra, on September 9, 1999.
However, Lewis split with Berra a few years down the line without having any children together. She was also romantically linked with a few other well-known names but never got to starting her own family.
Here's a look at the actress's relationship history.
Juliette Lewis And Her Ex-Husband
Lewis married professional skateboarder, Berra, in 1999 but the two divorced just four years later. When talking to The Guardian, the actress shared the two headed different directions after their marriage, as both of them got busy with work.
He was a workhorse. Everything was work related, and he found it difficult to be in a marriage. We got married during the illusionist period, the grand illusion. We were friends for two years, then we realized we liked each other. We got married straight after…
Though Lewis and her ex-husband parted ways, the two have grown very close since then and she considers him her best friend. She described their relationship, saying they were like a family.
Juliette Lewis Dated Brad Pitt
Way before she met and tied the knot with her ex-husband Berra, she was in a relationship with Brad Pitt. Pitt was her boyfriend from when she was 16 until she was 20.
In the same interview with The Guardian, Lewis revealed that, though the two had dated when they were young, he wasn't in her universe at all. After growing up, the two had gone on to find their own paths and people liked to ask her about him more than her ex-husband, only because of his superstar status.
Pitt had also previously spoken about his time as Lewis's boyfriend, calling his relationship with her one of his greatest.
I still love the woman. There's some real genius there. I had a great time with her. It was one of the greatest relationships I've ever been in. The problem is, we grow up with this vision that love conquers all, and that's just not so, is it?
Jueliette Lewis And Bradley Wilk
Lewis dated Rage Against the Machine drummer Bradley Wilk, starting in 2016. His wife, Selene Vigil-Wilk had filed for a divorce in 2013 after he allegedly had an affair with a Las Vegas woman, but they later reconciled and stayed together.
However, Selene filed for divorce once again in 2016 and the court documents read Wilk had been having an affair with Lewis.