Exploring Julie Benz's 9-Years of Marriage with Husband Rich Orosco
...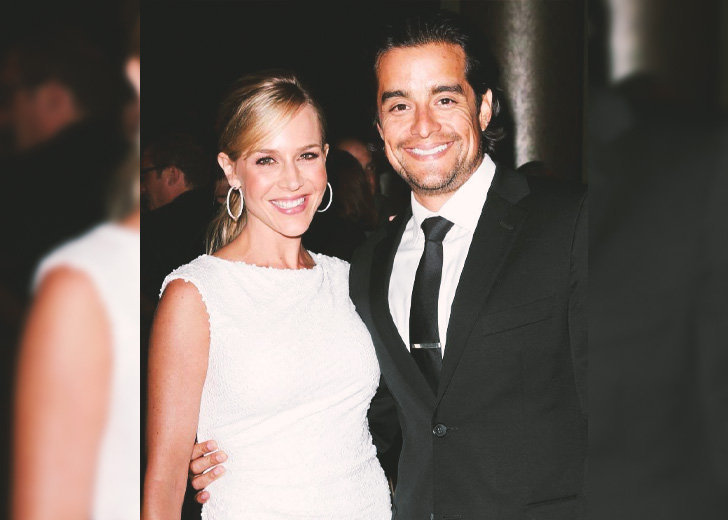 Julie Benz, famously known as Darla from Buffy the Vampire Slayer, has been married to Rich Orosco for almost a decade now. But, while she has seemingly found bliss in her marriage, things weren't always sunshine and rainbows. 
In fact, she was married to fellow actor and stand-up comedian John Kassir for thirteen long years. They had tied the knot on May 30, 1998, but the marriage didn't work for reasons lost to time. In consequence, they divorced in May 2008.
Despite all odds, Benz treated the divorce as a second chance in life. And thankfully enough, she crossed paths with Orosco and fell in love with him. Here's a quick summary of how and when the lovebirds met and insight into their marriage. 
Julie Benz and Rich Orosco Weren't Serious at First 
Benz was in her mid-30s when she met Orosco, a 15-year entertainment industry veteran, through a mutual friend in Los Angeles.
Initially, they weren't looking for commitments and started dating to have fun. But the scenario helped fortify their bond as they spent time together without worrying much about their relationship. 
Soon, they started living together in a home they shared in Los Angeles. Then, in June 2011, Orosco proposed to the actress with a customized Kwiat cushion-cut diamond engagement ring in the backyard of their home. With her approval, they began their wedding plans. 
Benz and Her Husband Married in 2012
After five years of their relationship, Benz married Orsoco through a grand wedding at the John Sowden House in the Los Feliz neighborhood of Los Angeles on May 5, 2012. The wedding had a Mexican theme to honor Orosco's Mexican heritage and the Cinco De Mayo festival.
Benz donned a white strapless multi-layered mermaid wedding dress while letting her blonde hair fall loose in waves under the waist-length veil. As for her partner, Orsoco, he rocked a black suit with a matching tie. 
Besides their parents, a group of children —  comprising their nieces and nephews — attended the celebration. 
The Secret behind Their Lasting Marriage
May 2021 marked the ninth marriage anniversary for Benz and her husband. The 49-year-old celebrated the milestone by uploading a gallery of pictures with her other half on her Instagram.
She posted pictures from their wedding, parties, games, and vacations, recounting the 3285 days she spent with the television producer.
Then, in the caption, she stated proud and loud that she would still choose Orosco "in a hundred lifetimes, in a hundred worlds, in any version of reality." Finally, the talented actress ended her message with a brief "Happy Anniversary" wish with a smiling face with hearts emoji.
Without question, Benz has been living the best of her life with her husband.
Although she doesn't have any children yet, she and her better half have adopted four dogs - Bamboo, Sugar, Bear, and Ozzy. The pair spend quality time with their pooch children and each other. After all, the secret behind their long-lasting marriage is admittedly their prioritization. 
Back in September 2013, the Pittsburg native told Cupid's Pulse that they always put their relationship first, even if it meant turning down work. And no matter how busy they were, they would never go over two weeks without seeing each other.