Is Elizabeth Debicki Dating? Inside Her Private Life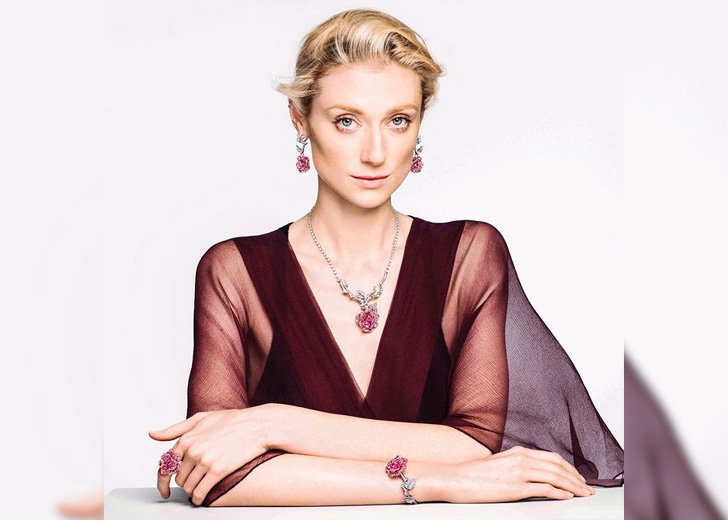 Elizabeth Debicki is a France-born Australian actress best known for portraying Jordan Baker in the 2013 romantic drama film The Great Gatsby. Her role in the movie even helped her win the AACTA Award for Best Actress in a Supporting Role.
She recently played the famous role of Catherine Barton in Christopher Nolan's film Tenet and is set to appear in the role of Diana, Princess of Wales, in the Netflix drama, The Crown.
While her career is processing and clear as crystal, her personal life is all private. In a 2016 interview with The Guardian, Debicki stated she preferred not to speak about her romantic life in public, saying, "Have I got a boyfriend-slash-girlfriend?"
She continued, "That's very liberal of you. I don't want to say anything. I'm really private."
Elizabeth Debicki on Keeping Her Relationship Status Private
Debicki is private about her personal life, which means it is unknown if she is dating anyone or is married. Meanwhile, one can also inquire if she has a boyfriend.
But the 31-year-old actress has her reasons to keep things under wraps. Speaking with Vogue in October 2018, she implied that the thing she wanted out in public was her work and nothing else.
The actress, who does not even has a social media handle, explained,
I think that people with social media can blur it so beautifully, and I respect that, but it's not really how I am and I just want the work to speak and people to receive it the way they will without anything influencing it. I just want people to know me for my work.
In the previous conversation with The Guardian, Debicki also admitted that keeping a private personal life can be unnerving. She added moving from one job to another and rental to rental made her feel alone, and at such times, it was hard to keep things under wraps.
That said, she shared her parents "trained her in the tradition of iron, ballet-dancer toughness," which has helped her keep things private and stay strong. 
As an actor, you're nomadic. You never settle. And that can be very trying on the sense of self, when who you feel you are shifts all the time. It drove me nuts as a kid, all that 'Chin up' stuff, but now I'm grateful for it.
But Elizabeth Debicki Is Fine with Having a Shorter Boyfriend
Even though Debicki keeps her love life private, she has occasionally talked about her dating preferences.
During a conversation with Brampton Guardian in June 2016, she stated she would happily date someone shorter than herself. The actress is 6 feet 3 inches tall.
"I've dated shorter men, and it's not been a problem, but what I'm really looking for is a normal, honest, real person. I like intelligence," she said, revealing she had a shorter boyfriend in the past.
She further said that she found intelligent men very attractive and believed she could have "intelligent conversation" with them.