Inside Judy Reyes' Relationship with Her Husband and Kids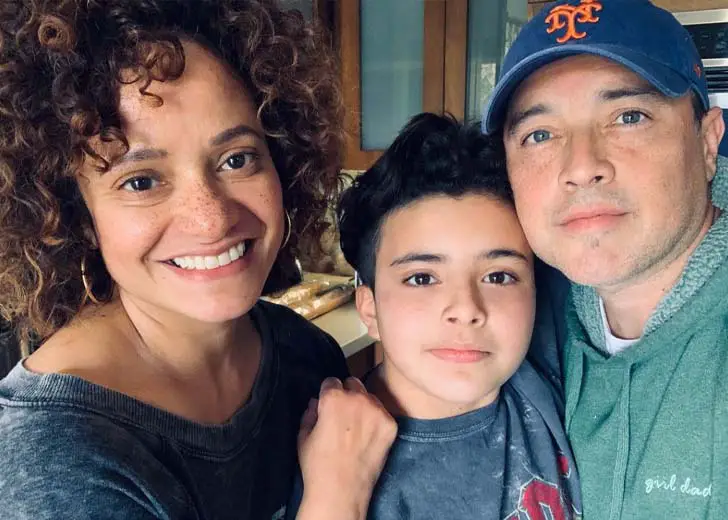 Scrubs star Judy Reyes has been together with her partner George Valencia for a long time. Together, the pair are parents of a daughter whom they welcomed back in 2009.
Though there has been no news of Reyes having tied the knot with Valencia, she has referred to him as her husband on multiple posts.

Judy Reyes wished her husband a happy birthday through an Instagram post. (Source: Instagram)
In December 2021, she dedicated a post to her husband, wishing him a happy birthday by posting a picture of him.
"Happy Birthday, to my phenomenal husband," she wrote in the captions. "The CEO of this operation, my ride or die, @1912forgmoney. Bless the day you were born. Te amo mas que nunca."
Valencia has also similarly taken to Instagram to show his appreciation for his wife. Posting several pictures of Reyes and their daughter, he wished her a happy Mother's Day, calling her "queen mama" in the caption.
Who Is Judy Reyes' Husband?
Valencia is a writer and director who has been active in the movie/TV industry since the late 1990s.
Throughout his career, Valencia has been involved in multiple projects. He wrote and directed the 2003 short Moment to Moment and the 2017 mini-series LaGolda.
Some of his other works are El Cuarto (2004), The Rising Tide Documentary (2008), and Brandi Chastain: A Tribute to a Champion (2010).
On top of the works mentioned above, which he wrote for and directed, Valencia has also dabbled in acting and producing.
They Have a Daughter
Reyes and her husband have a daughter together. The pair welcomed their only child, daughter Leila Rey Valencia, on November 27, 2009, who weighed in at 6 lbs., 7 oz and measured 19 inches long.
The actress had first announced she was pregnant back in June 2009. She also got candid about many things, including her fear of babies.
"I've never been a baby person," she said. "Babies always scared me. I've always been afraid to drop them or hurt them."
Reyes also shared that after becoming pregnant, her outlook on life changed. "As I feel this life growing and moving inside of me, all of a sudden, everything else is not as important."
She also revealed the pregnancy had changed her lifestyle in several ways. For one, Reyes, who had never been a napper, started getting several hours of shut-eye during the day.
Aside from talking about how her life had changed after getting pregnant, Reyes also shared a little about her expectations for her daughter.
"I hope that she has perspective, a good sense of humor, patience, perseverance, and that she really just hangs in there to do what she's passionate about," she said. "And has a dazzling smile like her mom!"
Judy Reyes & Ex-Husband
Before getting together with Valencia, Reyes was married to writer/director Edwin M. Figueroa. The pair tied the knot in 1997 and stayed together for just over a decade.
Reyes and Figueroa completed their divorce in 2008. Neither Reyes nor Figueroa ever talked publicly about their split, and it's unknown why the two went their separate ways.