Dame Judi Dench's Daughter Finty Williams Doesn't Want to Be Compared to Mom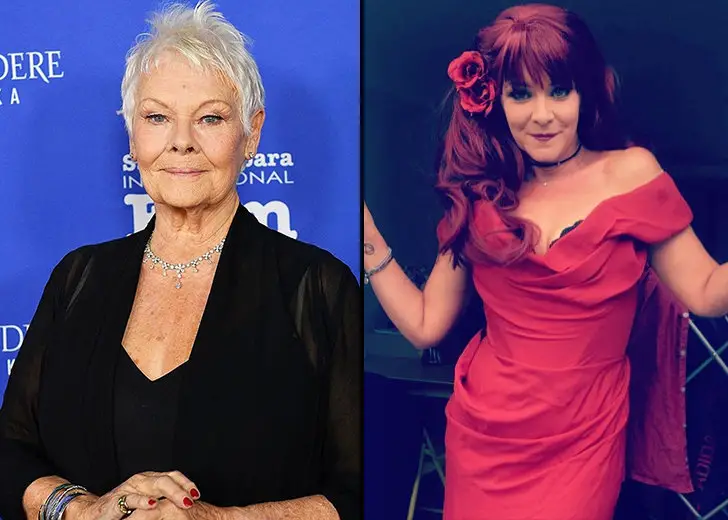 Skyfall star Judi Dench has been active in the movie industry for over six decades. And even though she is nearing her nineties, she is still working to this day.
Because of her devotion to her work, Dench only had a single child with her husband Michael Williams —  daughter Finty Williams.
Like her mother, Williams is also an actress. In fact, the two have worked together on multiple projects, including Mrs. Brown (1997), Ladies in Lavender (2004), and The Voice (2015).
Williams also played the role of Barbara Jackson in a production of Pack of Lies, which Dench had previously played alongside her late husband, Michael.
Such being the case, it's only natural that many people compared Dench to her daughter. However, Williams has been very open about how being compared to her mother "pisses her off hugely."

Judi Dench with daughter Finty Williams and grandson Sam (Source: Instagram)
Judi Dench's Daughter Doesn't Like Being Compared
During an interview with The Times, Williams talked about how people often compared her to her famous mother.
"It pisses me off being pre-judged… Just because I don't think it's fair," she shared. 
"A lot of people want to go, 'She's not as good as her mother,' which is true, but I can also name you another 80 people who probably aren't as good."
Williams further added people had opinions about her before truly getting to know her simply because she was Dench's daughter.
Similarly, Dench had also revealed following in her footsteps had been an "absolute nightmare" for Williams.
"I think that people, you know, compare and say things," she said. "I don't think it's kind when people do that at all, I think it makes it very very difficult, nor do I think there's a necessity for it."
Judi Dench Almost Gave up Acting for Daughter Finty Williams
Dench and her husband welcomed Williams on September 24, 1972. After becoming a mother, the Victor & Abdul actress had wanted to quit being an actress so that she could be there for her daughter.
However, her husband, Michael, persuaded her otherwise. And though Williams respects her mother's work ethic and has praised her for it on multiple occasions, she also opened up about feeling the absence of her mother when she was a child.
"I remember being terribly upset when my mother was in Thailand doing a film," she told the Evening Standard.
"There was a thunderstorm, and the nanny found me in a cupboard with our kittens, crying."
Williams also shared she didn't have a social life because she used to spend a lot of time sitting in Dench's dressing room.
And though she was around her parents, who were both actors, Williams didn't want to follow in their footsteps initially.
What she wanted to be was a ballet dancer. Both Dench and Michaels sat her down and convinced her to be something else, especially because her career as a ballet dancer would be over by the time she was 35.
Williams was later invited to audition for a children's TV show called The Torch. Following that, she did a few more plays and eventually caught the acting bug.