JP Sears Is Ready to Celebrate Son's First Birthday with Wife Amber
"We were drawn together because we both mutually respect each other's needs to be ourselves," Amber said of their relationship.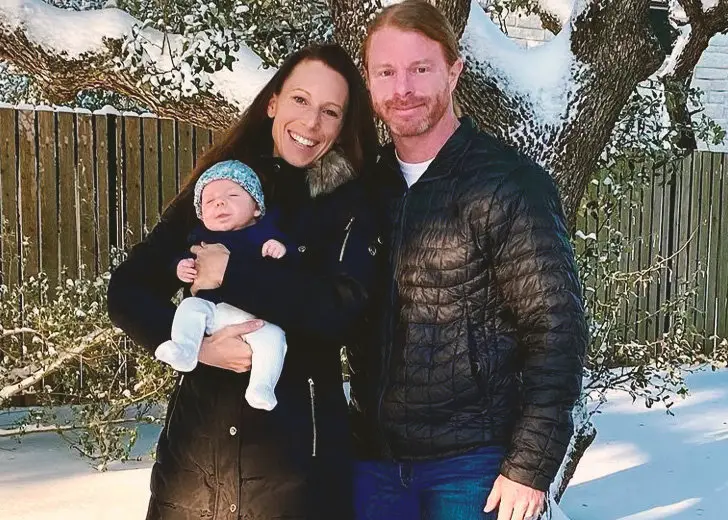 JP Sears is a beloved YouTuber who believes that his content will encourage viewers to consider themselves and life in a more thoughtful way. In doing so, he wears multiple hats—a comedian, YouTuber, author, speaker, traveler, and a curious student of life—each finding its way back to his singular goal. 
Rest assured, he found his perfect partner in life in his wife, Amber Sears. 
Who Is JP Sears' Wife ?
While JP has dedicated his life to helping others heal and grow through laughter, his wife has her own way of giving back. She is a dancer, a pilates expert, a nutritionist, a business and life advisor, and an all-around spiritual entrepreneur. 
In her words, 
I help soul powered women entrepreneurs build impact driven online businesses without burnout.
Well, there is a certain overlap in their interests. However, it was a fairly unlikely relationship to begin with, because JP was based in the US while his wife was based in Costa Rica. But, nevertheless, they came together thanks to the wonders of the internet. 
JP Sears' Wife Looking Back On Their Relationship
On January 29, 2019, Amber put up a post on her Instagram celebrating her husband and the relationship that they had built together. 
The post began with Amber recalling the early days of their relationship when they were just getting to know one another over Skype calls. She recollected, 
I was so excited & nervous waiting for our calls. The butterflies were REAL & I was doing everything in my power to stay cool despite my giddiness.
In all honesty, she admitted how she was skeptical about the relationship and how it would function if the two ended up liking one another. 
At the time, she was living her dream life in a small beach town in Costa Rica. She lived with the jungle, leading shamanic retreats, drinking ayahuasca, and helping people heal. All the while, JP was out touring the US for his book, creating viral comedy videos, and doing what he loved based in Charleston, South Carolina. 
JP Sears and His Wife Overcame Challenges
Admittedly, there were a few boundaries keeping them apart. Amber was worried he would find her alternative lifestyle a bit too much to handle. So, she did what she could do best. She took all her concerns to him, hoping to get rejected. 
"Thankfully he said, 'Awesome! Tell me more. How can I support you?'" she wrote, "I was floored." 
As to why she thought it all worked out for the best, she wrote,
We were drawn together because we both mutually respect each other's needs to be ourselves. Even if that means spending some time apart. Over the last two years we've figured out a way to weave our VERY different lives together. 
The couple took their vows in front of their family and closest loved ones on March 20, 2017, in a breathtakingly beautiful outdoor wedding.
Earlier this week, on October 17, 2021, the couple celebrated their son Wilder's ten months of life. As the couple nears the five-year milestone of their marriage, they will also be celebrating their son's first birthday.