Joshua Bassett and Jack Harlow Are Lookalikes with New Beard Look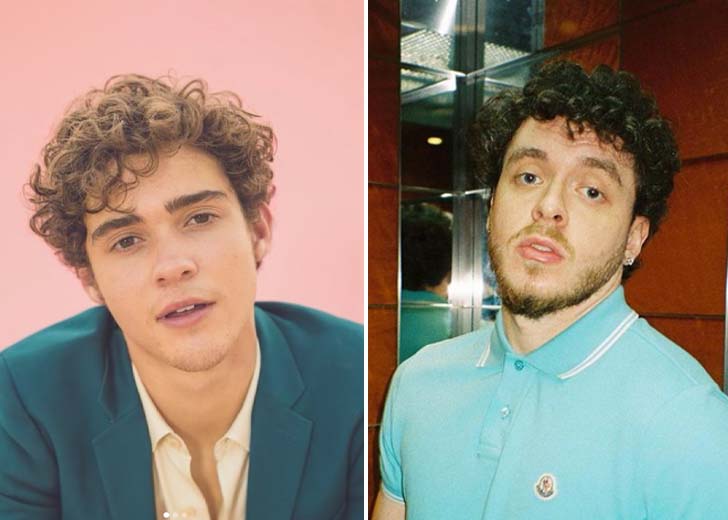 Joshua Bassett is entering a new facial hair era, and it's mildly confusing.
The singer recently started growing his beard out, and it is sending waves around the internet. A few of the news's ripples have also gotten back to him, and they're about people misrecognizing him as another musician.
Bassett recently uploaded a TikTok where he confessed to someone thinking he was Jack Harlow, and the resemblance is uncanny.
Joshua Bassett and Jack Harlow Look Alike with Bearded Looks
Bassett debuted his scruffy new look on Instagram on April 26, 2022. He posted two selfies of him lying down on the grass, rocking a curly hairstyle and newly growing beard.
"chapped lips, nose zits, and face whisks," he captioned his unfiltered selfies.

Joshua Bassett debuts his beard on Instagram and immediately gets compared to Jack Harlow. (Photo: Joshna Bassett/Instagram)
The selfies sent everyone into a frenzy, a glimpse of which was and still is apparent in the comment section. People showered him with compliments, asking him never to get rid of the beard and expressing how their temperatures increased after seeing him like that. A few also pointed out that Bassett had, indeed, grown up.
Then, on May 7, Bassett uploaded a TikTok where he, again with his bearded looks and curly hair, announced he would release snippets of his upcoming music because he and his record label disagreed on what they should put on his next album.
People, however, were too busy making Harlow comparisons in the comment section.
"the jackharlowfication of josh," a comment reads, which has over 21 thousand likes as of this writing. "omg i thought this was jack harlow," wrote another.
"IS ITS ME???? ORRRR HE TURNING INTO JACK HARLOW?????" a third exclaimed, while a fourth just asked, "you are not joshua bassett???"
Bassett, as it turned out, has his eyes on that comment section. And a day later, he made a video where he talked about the Harlow comparisons.
"Somebody mistook me for Jack Harlow the other day," he said. "Someone else called me Joshua Bastard."
"So, I don't know how I'm doing," he joked with a straight face and even appropriately captioned the video "pov: ur my therapist."
People in the comment section agreed with the misrecognition, saying they definitely saw the similarities in their looks.
"i'd take jack harlow as a compliment," one said, while someone else just typed in a mashup of their names — "Joshua Harlow."
The comparisons didn't stop there, though. People were also comparing him to Game of Thrones's iconic character Jon Snow, and someone also mentioned Jack Sparrow, Johnny Depp's character from the Pirates of the Caribbean franchise.
Bassett growing his beard out might be his childhood dream come true, although that sounds a bit too jolly than what it might represent for him.
During his June 2021 interview with GQ, he discussed his upbringing, having feminine energy around him, and being an "emotional kid." He admitted he was constantly yelled at for crying, and he beat himself up over the same.
He, 11 or 12 at the time, would constantly look in the mirror for hairs on his chin and hope his puberty had started. He wanted to grow up as quickly as possible.
Looks like he finally has.