Where Is Jack Harlow From? Know His Parents and Roots
"I'm just a guest inside the house of a culture that ain't mine and I'm just blessed to be around," delivered Harlow for 'Hitchcock.'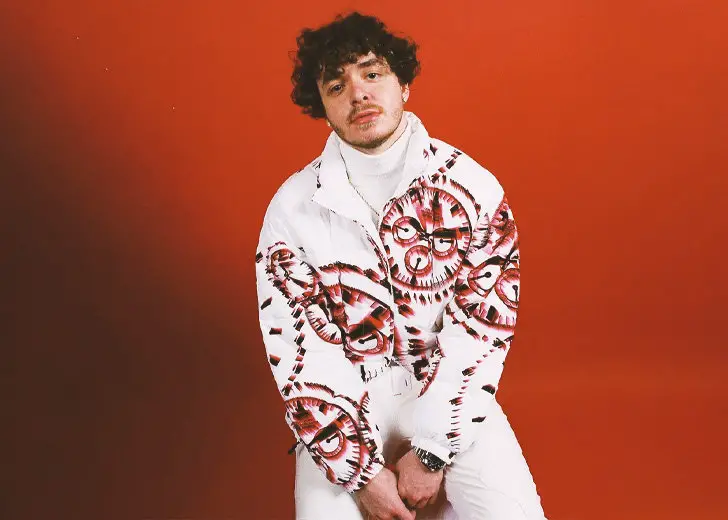 Jack Harlow is a 23-year-old White rapper who took the world by storm. The rapper made a name for himself in 2020 when his single 'Whats Poppin' made it to Spotify's career-launching Rap Caviar playlist, where it was played over seven hundred million times. 
However, Harlow had been aspiring to make a mark in the rap scene for a decade before that happened. 
Jack Harlow: The Origin Story
A 2017 print in Louisville magazine narrated an anecdote from when the up-and-coming rapper was just 12 years of age. His parents had just pulled into the driveway when he posed an interesting question to them.
"Mom," he called, "How do I become the best rapper in the world?" 
Stepping off fresh from Malcolm Gladwell's words in Outliers, his mom did the maths. As per Gladwell, she figured the secret to greatness was 10,000 hours of practice, and her son had to master the art by the time he was eighteen. 
So, after a few moments of acting like Zach Galifianakis from Hangover, she blurted that Harlow would have to work on his rap game for four to five hours every day for the next six years. 
Harlow's response: "Okay." That was where the rapper Jack Harlow came from, figuratively at least. 
Where Is Jack Harlow From?
However, on a more literal note, Harlow grew up in his parents' place in Highlands, North California, where he lived right until he graduated high school. But, as the young rapper described, growing up there was no picnic. 
"You can smell the heroin on people. You see people who are zombies at this point," he said of his hometown. 
However, Harlow had already found his calling; he had a purpose before he even hit puberty. Before moving out from his parents' place, he worked with "PDFs" for his parents' sign-making business as a day job while the weekends and nights were reserved for his music. 
Jack Harlow Knew How to Keep Busy
By the time he left home for a place on Berry Boulevard around the corner from the Déjà Vu strip club near Churchill Downs, Harlow had performed at multiple Louisville venues, including Headliners, Mercury Ballroom, Haymarket Whiskey Bar, and a show at the since-closed New Vintage. 
To give an idea of how Harlow nurtured his talent, here is a squished down version of his high school freshman year itinerary: travel to Atlanta for recording sessions; perform sets at South by Southwest, Bonnaroo, and Forecastle; release singles; and, of course, there was the high school itself. 
The rapper had once said, 
I'm young. But I'm impatient. It's crazy to be able to see your prime and not be there yet.
These are indeed fitting words for the rapper who stacked four Billboard Music Awards nominations and the Best Rap Performance nomination at the 63rd Annual Grammy Awards this year.