Josh Peck's Son Could Be the 'Whole Package' with Both Sports Prowess and Humor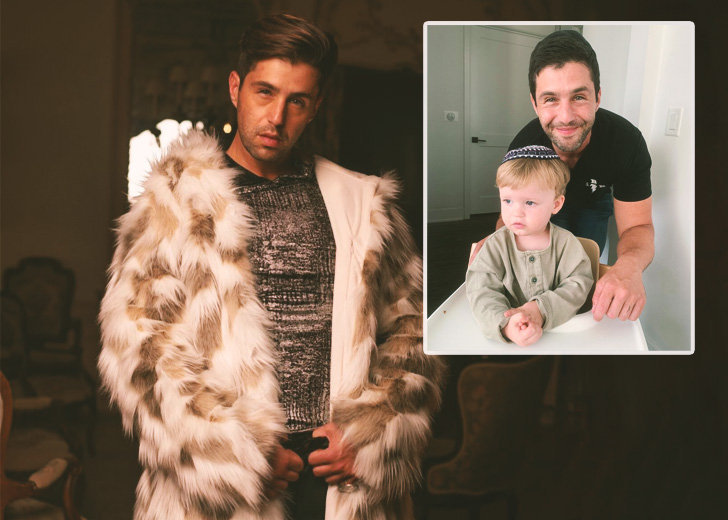 The chubby little kid with an unmistakable smile and dark eyes from the Nickelodeon sitcom Drake & Josh, Josh Peck, is all grown up and now has a son aged 3.
The Nickelodeon alum is now working as a YouTuber and is friends with famous Internet celebrities like David Dobrik. 
He often shares insights into his family life with his wife, Paige O'Brien, and son Max Milo Peck through his YouTube videos and podcasts. Here's what he has to say about his son.
Josh Peck on His 3 Year Old
On November 24, 2021, the actor was featured on a podcast titled "We Reveal His Secret Past Relationships," where he talked about how he feels about his kid. 
He told the hosts he hates parents hyping up their kids so much for no reason and that he wouldn't like to be one of those people. 
"Even if I go to my son's game, I would just watch him play and praise him after the game, in the car," he explained. 
Peck revealed that, unlike him, his son is pretty athletic and is obsessed with playing football. His father-in-law, a quarterback in the NFL, has served as a massive inspiration for Josh's son to work hard in the field.
He opened up about how his son is very verbal and talkative at such a young age. Most parents who get to know his behavior often compliment him.
Although Peck keeps his son very grounded and does not like to brag about him too much in public, he thinks that his son is a very well-rounded "package" with both brawn as well as good humor for a three-year-old.
"I am so musical theatre, non-sporty kid," he said. "He [Max] might actually live my dream of being funny and sporty."
When Josh Peck and Wife Had Their Son
Josh Peck exchanged vows with his wife in a small ceremony in Malibu, California, in June 2017. Then, almost a year after their marriage, he announced his wife's pregnancy on Instagram back in August 2018.
The actor shared an adorable photo of his wife, who was seen flaunting her beautiful baby bump.
"Oh baby. Literally, there's a baby in there," he wrote alongside the post.
O'Brien also shared the good news with their followers through her own account, showing off a close-up shot of her bump. "We're havin' a baby!" she wrote.
Peck and his wife had their first child together, a son, three years ago on New Year's Eve.
On December 29, 2018, they welcomed their beloved son in Los Angeles and named him Max Milo Peck.
The couple shared cute snaps of their newborn on their Instagram for the first time on January 1, 2019.
"Max Milo Peck," the 34-year-old revealed his name under the image. He also posted a video on his YouTube channel titled 'MEET MY BABY!!' where he can be seen playing with his newborn.