'Drake & Josh' Star Josh Peck Says Weight Loss Is the Last Thing He Wants to Talks About
"When I saw your transformation as a kid on Drake and Josh, it inspired me to lose the weight too," claimed a fan. "You did something very powerful during a kids' show!"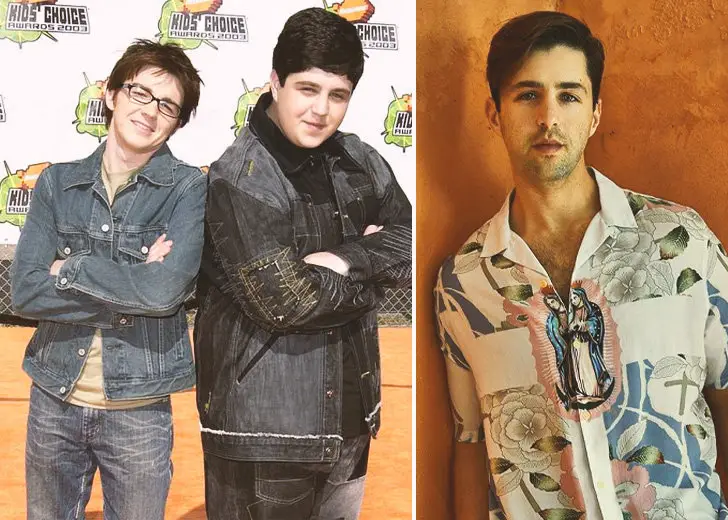 Josh Peck, famously known as Josh from Drake and Josh, is an American actor, comedian, and YouTuber. Born and raised in the borough of Manhattan, New York City, Peck started his journey as a child actor on The Amanda Show from 2000 to 2002. 
The actor rose to prominence for his role as Josh alongside Drake Bell's character in the Nickelodeon sitcom Drake & Josh from 2004 to 2007 and its two television films in 2006 and 2008. 
Peck was nominated for Favorite Television Actor at the 2008 Nickelodeon Kids' Choice Awards for his work on Drake & Josh and made his debut as a director in the Drake & Josh episode, 'Battle of Panthatar.'
The Chubby Kid from 'Drake & Josh'
During his role in the sitcom, apart from his hilarious performance, people also recognized him for his chubby physique. At the age of 18, he said he had a "46-inch waist," and his weight was easily over 300 pounds. He also had asthma in childhood, which made it harder for him to exercise and lose weight easily. 
However, with hard work and determination, the Peck we see today is the polar opposite of the one from 2007. As a result, everybody had one question on their mind: "How did Josh Peck lose weight?"
He decided to change his lifestyle as he started hitting the gym and following a consistent diet, which led him to shed his puppy fat. He made a public statement in 2006, 
I made a conscious effort to lose weight because I knew I could be happier, as well as healthier.
The actor's physical appearance has drastically changed over the years, and this has inevitably caught the eyes of his followers that watched him during his role in the sitcom. 
However, Peck expressed his exasperation with people talking about his weight loss all the time. He said during the Allegedly with Theo Von & Matthew Cole Weiss podcast,
People have been so obsessed with my weight loss and it's like 12 years later—I'm like, 'Man, had I gone through my awkward, teenage years alone and not on television, this would just be a small footnote in my life.
Peck is currently an active influencer on Instagram, YouTube, and TikTok with 10.3m, 3.76m, and 1.9m followers, respectively. 
Josh Peck on Body Positivity
When the pandemic had just kicked off in April 2020, Peck posted a video on his YouTube channel where he experimented with eating everything he ate when he was a teenager at 300 pounds. 
Peck shared his diet comprised sugary cereals for breakfast, pepperoni pizza alongside junk foods like Cheetos, Oreos, gummy bears, cupcakes, and fruit pies for his lunch. Finally, he wrapped up his vlog by munching on Chinese food comprising some Chowmein and minced meat. 
Many people in the past have openly expressed their gratefulness towards Peck for inspiring them to live a healthier lifestyle.
One of his fans commented on his channel, "When I saw your transformation as a kid on Drake and Josh, it inspired me to lose the weight too. At 15 I lost 100 pounds. So you did something very powerful during your run on 4 seasons for a kids' show!"
He responded to the comment by saying he was happy to have inspired people towards a healthier lifestyle.
However, he concluded his video by sharing a message of body positivity, saying that all sizes are beautiful and everyone should be able to live their lives without judgment.