A Couple On-Stage before Real-Life — How Josh Gad Met His Wife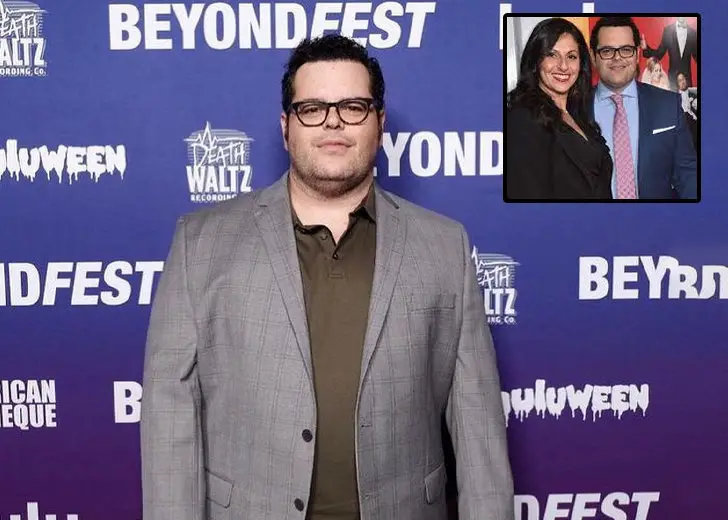 Josh Gad found the love of his life in the theater.
But, besides his wife, he also found success in acting, something he had dreamed of all his childhood.
Both his personal and professional lives took shape from his very first project. His first-ever big stage job was also a prediction of a kind about his personal life.
On-Stage Wife First, off Stage Later
Gad grew up in Florida and attended Carnegie Mellon University in Pennsylvania. He majored in drama in an attempt to turn his dreams into reality.
He had always wanted to become an actor, ever since he was a little kid. But, a career in acting wasn't that easy.
Even after three years of graduating college, he had reached nowhere.
"I felt like I was running in circles and doing nothing with my life," he recalled during an interview with I News in 2017. "So I thought I should get a law degree."
But it was his mother who told him to persevere. And he did, landing a part in a David Ives play, All in the Timing, just months later.
This also meant his mother indirectly put him on a path to finding his significant other.
In his first job, he was cast alongside Ida Darvish, his now wife. They were supposed to portray husband and wife on stage.
"We were playing a married couple and I fell head-over-heels for her," he said of his wife. They were four years apart in age — she was 19 at the time; he was 23.
They were shocked when they came to know that, but it didn't matter.
"It was one of those things where it was just kismet," Gad gushed. "We've been together ever since."
In 2022, they completed 18 years of togetherness. His Valentine's Day post was about the same.
"18 years of loooooove (and Hallmark holdidays) and counting!" he wrote in the caption of his celebratory post. Alongside, he posted a throwback picture.
In the snap, which appeared to have been taken at a restaurant, Gad and Darvish were in a happy mood. She was leaning on his shoulder with a wide grin on her face.

Josh Gad with his wife, Ida Darvish, back in the day. (Photo: Josh Gad/Instagram)
Gad gave more of a sassy pose, complemented perfectly by his curls and rectangular glasses.
Josh Gad's Family Life with Kids
Gad and Darvish have two kids together. Their first daughter, Ava, was born on November 30, 2011.
Then, on February 17, 2014, his second daughter, Isabella Eve Gad, followed.
His kids are slowly getting into movies and acting. They learned the most when he started rewatching films in preparation for his web series, Reunited Apart, during the lockdowns in 2020.
Throughout the quarantine period, Darvish took on the role of their teacher at home. She handled their homeschooling while he provided some forbidden phone time during their breaks from classes.
Their morning walks were his responsibility, which was a lot more fun than homeschooling.
Gad's social media is filled with appreciative posts for his wife and kids, and he isn't shy to share funny things that happen in his life with them.