Josh Charles' Wedding to Sophie Flack Is Still Going Strong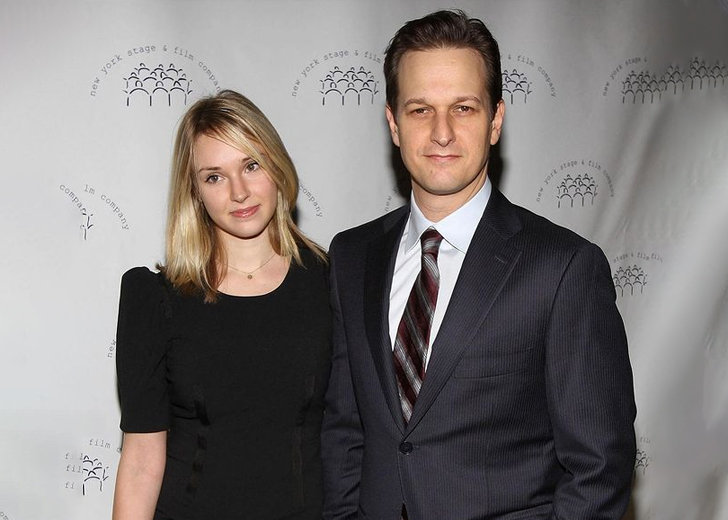 Josh Charles, an actor renowned for his roles of Dan Rydell on Sports Night and Will Gardner on The Good Wife, is a happily married man.
He has been married to his wife, Sophie Flack, a ballet dancer and author, since September 2013.
From his marriage to his longtime spouse, Charles also has two children. He welcomed the couple's first child, a son named Rocco, on December 9, 2014.
Close to four years later, in August 2018, the actor took to Instagram to reveal that his wife gave birth to their second child, a daughter named Eleonor.
"Our daughter timed her birth so I could make yesterday's doubleheader. It was a day I'll never forget!" he wrote at the time.
Look at Josh Charles and Wife Sophie Flack's Wedding
Speaking about the big day, Charles and Flack walked down the aisle in an intimate ceremony at a private residence in Manhattan.
The ceremony was later followed by a dinner at the upscale Italian eatery Il Cantinori.
No further details on their wedding were shared by the couple or their close ones.
Josh Charles and Wife's Wedding Going Strong
It has been more than eight years since Charles and Flack took wedding vows, but the pair are still going strong in their relationship.
The lovebirds were even seen celebrating their eighth wedding anniversary in September 2021.
Flack shared an old black and white picture of the pair to mark the occasion, implying things were getting serious [for good] between them via her caption.

Josh Charles and his wife Sophie Flack snapped at their wedding in 2013. (Photo: Instagram)
On the other hand, the award-winning actor also regularly updates about his family life with his longtime partner and two children through his social media.
Together for over 15 Years
In one instance, Charles gushed about his relationship with Flack in his September 2019 Instagram post. He expressed that he felt lucky to have spent 13 years together with her, with the last six as a married couple.
Going by that information, it appears that the two began their relationship circa 2006.
Rightly so, the two walked the red carpet together at the 63rd Primetime Emmy Awards in September 2011. They were also spotted at the wedding of Alec and Hilaria Baldwin in June 2012.
According to Dailymail, the latter event might have encouraged them to tie the knot, too.
Who Is Sophie Flack?
The famed actor Charles' wife Flack is a former professional ballet dancer, who later shifted her career towards writing.
She is best known for writing the 2011 novel Bunheads. Her book was reportedly inspired by her experience dancing in the corp de ballet.
In addition, her work — and words — has been featured in the Wall Street Journal, The Boston Globe, O Magazine, The Weekly Standard, and Dance Magazine.
According to her website, she is presently busy writing her memoir about how her formative years at a prestigious ballet boarding school shaped her as a woman.
"Sophie Flack is an author, journalist, ghostwriter, and editorial consultant based in New York City, best known for her novel Bunheads," her website bio reads.
Flack additionally has a BA from Columbia University.