Hilaria Baldwin Shares Horrid Experience of Baby Son Eduardo's Allergic Reaction
Eduardo Baldwin, son of Alec and Hilaria Baldwin, recently had a severe allergic reaction to an unknown agent.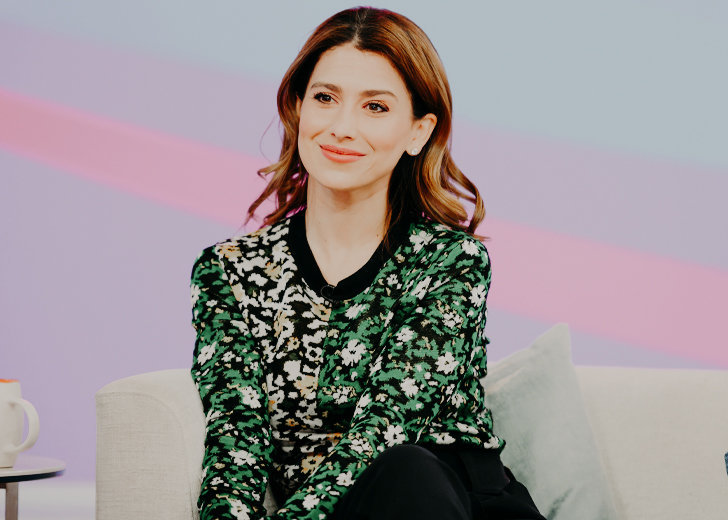 Hilaria Baldwin and Alec Baldwin's son, Eduardo, recently suffered a massive health scare.
The worried mother took to Instagram on May 15, 2021, to share the horrid experience with her followers. 
Edu Is Doing Better Now
The post featured Hilaria breastfeeding little Eduardo as the little one reached for her surgical mask. The yoga instructor was wearing a green-gray sweatshirt muddled with patches of dry vomit. 
Eduardo seemed to have recovered as he was gazing lovingly at his mother. He was wearing a grey hoodie and was wrapped in a navy blue blanket. 
A friend of Hilaria took the picture and sent it to Alec, who was away for work, to let him know that things were under control. In the accompanying captions, Hilaria explained the ordeal further. 
Edu Had an Allergic Reaction
The mother of six revealed that Edu had an allergic reaction to something they had yet to figure out. She admitted this was one of those horrible moments that every parent dreads. 
Not having any prior experience with allergies did not help either. The new mother explained that none of her other kids had had allergies before. 
Doesn't matter how many kids you have, there are always moments that shake us, as there is no way we can prepare.
Further along in the captions, she expressed gratitude towards the doctors, nurses, and other healthcare professionals for their care and kindness. 
A Word of Advice From Hilaria
The 37-year-old closed her captions with a fair word of caution to fellow parents. She explained how in situations like these expediency is the key and urged parents not to wait to see if it gets better. 
If any parent finds themselves in a place like this, they should rush to the nearest professional help. 
Eduardo is the Baldwin couple's fifth child and was born in September 2020. They have since had their new baby, a baby girl named Lucia, with the help of a surrogate in March 2021.
They are also parents to Carmen, 6, Rafael, 4, Leonardo, 3, and Romeo, 22 months.
Many Questioned Going the Surrogate Route
Many netizens questioned their decision to conceive Lucia via surrogacy while Hilaria was already pregnant with Eduardo. The couple decided to let those questions go unanswered, and rightfully so. 
A source close to the Baldwins reached out to People to state that the couple did not owe anyone any answers. They also confirmed that her elder siblings were all excited to have a new sister.
"It's no one's business about a woman's right to choose how and when she expands her family," the source told People before affirming that the new parents were delighted and were spending time bonding as a family.
The yogini, along with her husband and six children, left Manhattan for their secluded country home in Amagansett, New York, in early March 2020.