Inside Josh Brolin's Rough Early Life with Mother Jane Agee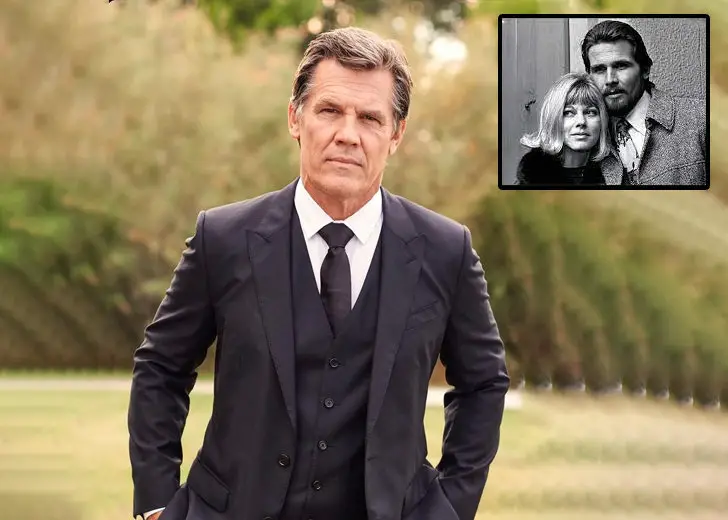 Having starred in movies like Avengers: Endgame, Oldboy, and No Country for Old Men, Josh Brolin has found much success as an actor.
But aside from acting, Brolin also likes to write poetry, prose, and plays. He started when he was just eight, and he has never stopped.
Throughout his life, he has composed thousands of poems, and in many of them, he writes about his mother, who has had a big impact on his life.
Not only was she the biggest influence on him growing up, but even her death played a significant role in Brolin turning into the person he is.
Here's a look at Brolin's relationship with his mother, Jane Cameron Agee.

Josh Brolin's mother Jane Cameron Agee (Source: Instagram)
Josh Brolin and Mother Jane Agee
Brolin was born to actor James Brolin and Jane Agee, a Texas-born wildlife activist, on February 12, 1968.
His father was often away making TV shows. Because of it, Brolin and his brother Jess were raised by Agee on a 100-acre ranch in Paso Robles.
Agee worked for California's Department of Fish and Game and rescued illegally owned animals.
When speaking to Men's Health about his childhood and his mother, Brolin revealed he and his brother grew up on the farm that was also home to other animals such as wolves, coyotes, gorillas, mountain lions, and bears.
The actor also shared he and Jess did chores around the animals since they were six.
"She had this uncanny relationship with animals. She'd confront these 500-pound silverbacks that would just crumble," he said.
"Very irresponsibly, she had us do chores around the animals as six-years-olds. But she was like, 'We're here for a short time, so let's do it.' She was a hard lady."
Talking about his mother, Brolin also shared that Agee was a unique person. He described her as being "extreme," and recounted some extreme situations he and his mom were in, including drinking in a church, or her pulling up a gun on "some dude."
Expanding on her extreme nature, Brolin revealed she was involved in the big pyramid scheme of 1980.
"[Agee] was one of the top five winners. I was 11, maybe 12. At one point, she had 12 pyramids running, and I was the counter," he shared.
"I counted the money as it came in, in bags. The people who lost money in the scheme put her on a hit list. She kept a 9mm on her bedside table."
How Jane Agee's Death Affected Josh Brolin
Despite Agee's oddities, Brolin has been very open about how much he adored his mom. So, it was incredibly tough for him when she passed away on his 27th birthday after crashing into a tree.
Brolin thinks she was reaching for her cell phone and overcompensated when the crash happened.
Every year, Brolin always called Agee on his birthday and sent her flowers saying, "Thanks for this life."
However, he hadn't gotten to talk with her on his 27th birthday, as he was still working.
"She called me and got my answering machine with a trick message on it that was like, 'Oh hey, what's up? I can't hear you very well. Who is this?' And she started laughing hysterically," he recounted.
"That's the last I heard from my mom. Four hours later, she was dead."
Brolin told Men's Health that he had saved the tape and still listened to it. He also added he had put it away later on, as he had been listening to it far too much.
Two years after her death, Brolin admits he was "lost and spinning." However, he also admitted that he used to put himself in positions of self-destruction because Agee's love for him was conditional and that it mostly came out when he got himself into trouble.
And after her death, he said he felt liberated and that he had matured.