Jorge Nava Welcomes Baby No. 2 with Girlfriend after His Prison Stint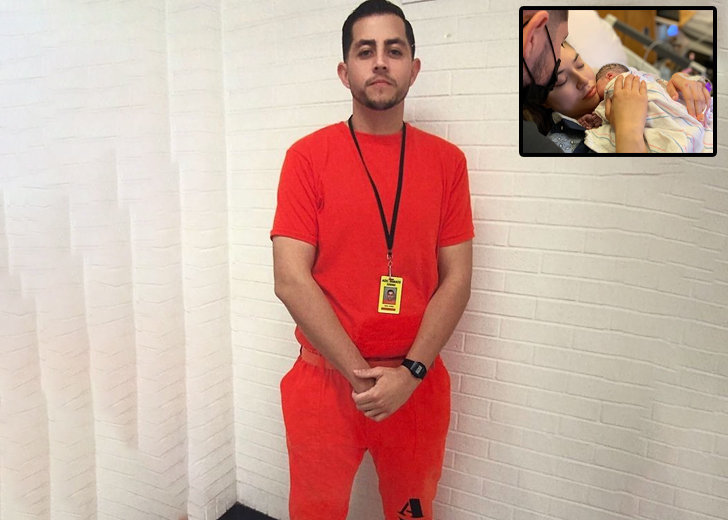 Jorge Nava is a father of two!
Nava welcomed his second baby with his girlfriend Rhoda Blua on Tuesday, March 22, 2022, albeit the proud father only broke the news to his fans a couple of days later. 
On Thursday, Nava took to Instagram to share the amazing news. 
The couple is already parents to daughter Zara, who they welcomed a year ago in April 2021. 
Jorge Nava Is a Baby Daddy of Two
The reality star made the arrival of his second-born official with an adorable snap of the baby with the baby mama. 
The monochrome snap saw the infant sound asleep against their mother's skin while the doting father landed a soft kiss on the little one. A gentle smile adorned Blua's lips. 
There was no elaborate caption to describe Nava's second-time fatherhood, just the bare bones: "3/22/22," preceded by a blue heart emoji. 
His girlfriend later reposted the same snap on her Instagram story whilst adding a string of blue heart emojis of her own. 

Jorge Nava with his girlfriend Rhoda Blua and his second-born child (Source: Instagram)
Nava first shared that he and his girlfriend were expecting a second baby, just six months after they'd welcomed their first. 
At the time, he'd posted a photo of himself standing behind his girlfriend, resting his hands on her baby bump as she held on to his hand. 
"Never did I imagine my dreams becoming a reality so fast Rhoda, you and Zara are my world I Love you more than you'll ever imagine," the 90 Day Fiance star gushed in the caption. 
While the reality star did make his fans a part of this joyous milestone in his life, he is yet to reveal the name or the gender of his newborn baby.
Jorge Nava Was Imprisoned for 2 Years
Six months prior to this, Nava had announced the arrival of his first-born, Zara, six months after he shared that the couple was pregnant for the first time.
Six months prior to that still, Nava had just walked out a free man from a state prison in May 2020. 
As per Entertainment Tonight, Nava felt like he was "blessed" following his time in prison. He was convicted on drug-related charges. 
"When I was going through all of my troubles when I was locked up and going through all of the situations I was going through in my past, I definitely didn't foresee this in my future," he admitted. 
After going through what he did in confinement and walking out a free man, his life on the outside felt "almost like living a dream."
Jorge Nava's Transformation behind Bars
According to reports from Screenrant, the reality star underwent a weight loss transformation behind bars. He lost a whopping 125 pounds in his two years of confinement. 
Apparently, the 1992 book Awaken The Giant Within by Tony Robbins motivated Nava to change himself.
Understandably, the transformation photo went viral. It was because of that photo that he came into contact with the woman of his dreams. 
On seeing his viral photo, his now-girlfriend Blua looked him up due to their "common interests business-wise."
The outlet also noted Nava's business ambition of starting a marijuana business in California, where the drug was legal.