Jordyn Jones Explains Why She's Staying at Her Ex Boyfriend's House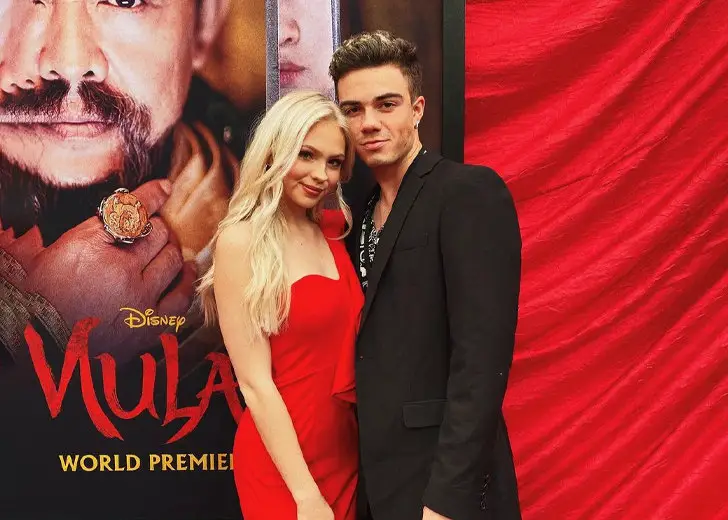 When Jordyn Jones and Jordan Beau started dating on August 31, 2018, the two instantly became #couplegoals. 
Their fans loved to see the two together and often dubbed Beau as the luckiest boyfriend ever.
Jones and Beau were adorable together, and they usually collaborated on different platforms like YouTube and TikTok. 
Regardless of how idolized the couple's relationship was, it did not last long. The two parted ways almost a month before their third anniversary. 
Jones announced via Instagram in July 2021, where she thanked Beau for being an amazing boyfriend. She thanked him for giving her all the amazing memories and said she would love him forever. 
Moreover, she also noted that they might reconnect in the future. But regardless, they needed time to heal themselves and take a break. 

Jordyn Jones' post clarifying her breakup with her boyfriend, Jordan Beau. (Source: Instagram)
The influencer clarified she decided to break up and Beau "did absolutely nothing wrong." She ended her note, explaining that it was time to put herself first. 
Jordyn Jones on Living at Ex Boyfriend's House
Even though Beau is no longer her boyfriend, Jones is still on talking terms with him. In March 2022, Jones was seen in Arizona, at Beau's place.
This made many fans question if the two were together and dating once again. So Jones took to her podcast, What They Don't Tell You, to clarify the situation on March 8, 2022.
She explained she was not together with her ex, but was there to take care of their dog, Rarri. The two used to share Rarri when they were dating.

Jordyn Jones and Jordan Beau posing for a picture. (Source: Instagram)
But after they parted ways, Rarri stayed with Beau. Regardless, Jones had promised that if Beau ever needed help with their dog, she would be there for him. 
In February 2022, Beau approached Jones and asked if she would look after Rarri. He explained he was going away for nine days and needed someone to care for his dog. 
Jones gladly took up the offer, but said she could not be with Rarri for nine days. This was because she had her birthday, podcast, and other businesses to look after. 
Beau did not want Rarri to stay in L.A. but wanted Jones to go to Arizona. The latter agreed and promised to look after his dog for five days. 
Beau had already left his home before Jones, and her friend, Sophia, arrived at his home. She clarified she was not back with her ex boyfriend, but everything was purely platonic. 
Who Is Jordyn Jones Dating Now?
After her breakup with Beau, many speculated that Jones had moved on with Zach Clayton. The two were often collaborating and used to post pictures together. 
The two looked cozy in their pictures, making fans and followers believe Clayton was Jones' boyfriend. The two even dressed up like Hailey Bieber and Justin Bieber in Halloween 2021.  
However, Jones clarified she was single on her podcast on March 8, 2022. She confessed she loved being single and enjoyed every aspect of it.
She loved that she could do whatever she wanted and basically enjoy her life in every way possible.