How Jordan Peele's Parents' Ethnicity Built His Fixation on Race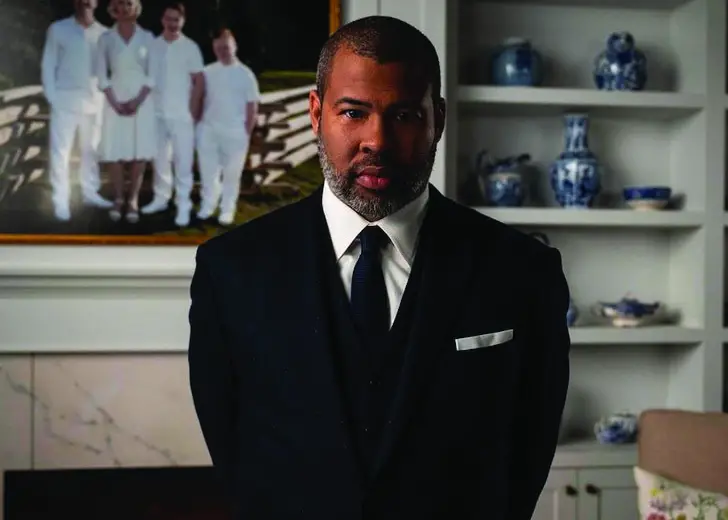 Looking at Jordan Peele's history in the entertainment industry, he is mostly focused on the comedy genre. However, this perspective changed when he came out with his first movie, Get Out, in 2017.
Peele introduced a new horror genre, i.e., racial horror, which amazed people. The movie revolved around a Black man who falls into the trap of his Caucasian girlfriend and her family.
The movie was widely acclaimed and earned many awards, including Academy Awards and Critics' Choice Movie Awards for Best Original Screenplay.
One of the main reasons Peele wanted to make Get Out was because he did not see his fears as a Black man being represented in the big pictures. In addition, he had no role model inspiring him to make the film.
But all in all, his experience as an African-American man inspired him to make the movie. This experience goes way back to his childhood, where his parents' ethnicity built his fixation on race.
Jordan Peele and His Parents' Ethnicity
Peele was born on February 21, 1979, in New York City to mother Lucinda and father Hayward. Lucinda is Caucasian with her roots deep in the colonial USA, whereas his father was a Black man from North Carolina.
The director grew up on Manhattan's Upper West Side with his mother. Hayward was out of his life since he was seven and his mother raised him, taking the responsibility of both parents.
When Peele was young, nobody believed that his mother was white. He told The New York Times on December 6, 2017, that he was harassed by the police when he was young.
He attended the Calhoun School, where he was constantly given a reality check. Since his parents were Caucasian and Black, Peele was unsure which race he belonged to.

Jordan Peele's parents' ethnicity gave him a reality check and made him fixated on race. (Source: Instagram)
As a result, he was largely fixated on race and was "obsessed" with its idea since he was a youngster. He gave the reason as his road "not been as clear as some." 
He said, "In some ways, you feel like an insider of both sides, but in many ways you feel like an 'other.'" 
Racial Struggles in Movies
After Peele grew up, he was able to channel those feelings into the entertainment content.
He made Key & Peele, with his friend Keegan-Michael Key make parodies and satirical sketches on sensitive matters like racial injustice, police brutality, and slavery.
Apart from Get Out, Peele plans to make more movies that fall under "social thrillers" in the upcoming decade.
He told Business Insider in February 2017 that he had "four other social thrillers that I want to unveil in the next decade."
He clarified human beings were the "best and scariest monsters in the world." He was working on the premises of what could happen if human beings came together and showcased what they were capable of.
He dubbed humans as "social demons" and said each movie would be based on their different aspects. His second movie, Us, was released in 2019 and dealt with sociopolitical issues.
His next movie Nope will be released on July 22, 2022.