Inside Jordan Fisher's Disney World Wedding with Ellie Woods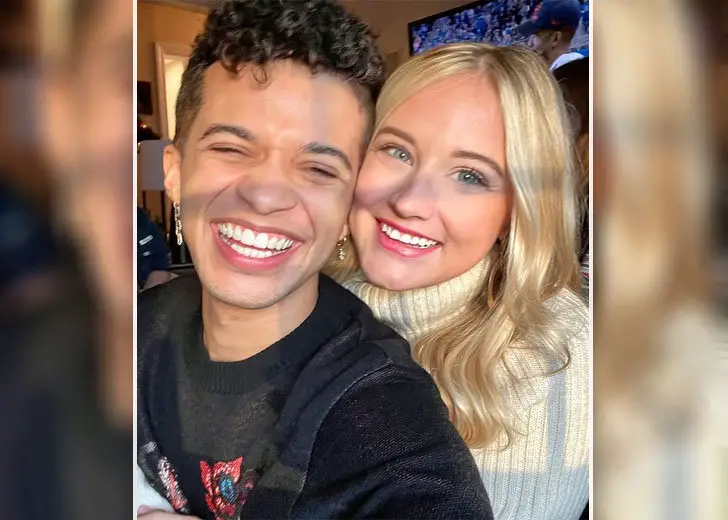 "We're so ready to get married."
These were Jordan Fisher's words just a few weeks before he married his longtime girlfriend, Ellie Woods, in November 2020.
They didn't get to marry on the date they had previously set. But that didn't stop them from making their wedding day extra special.
Jordan Fisher and Ellie Woods's Special Disney World Wedding
Jordan Fisher and Ellie Woods exchanged vows on November 21, 2020. And the place they chose for their wedding? Walt Disney World in Lake Buena Vista, Florida.
They had previously planned to get married in June 2020, but the coronavirus pandemic upended their initial plans.
But, despite the cancellations and disappointment, their second attempt at a wedding was as close to perfection as it could get considering the times.
The nuptials happened in a private Disney's Fairy Tale Wedding ceremony in the Magic Kingdom at Disney World.
For the attires, Woods donned an off-shoulder Eissen Stein gown while Fisher rocked a velvet black suit with a bowtie and black leather shoes to top off the look. Of course, they also wore matching masks.
They said their "I do" in front of a small group of their loved ones, who were all masked up and socially distanced.
They stood in the back courtyard of the Cinderella Castle and committed to one another at the stroke of midnight.
There were no traditional dinners, though. To keep everyone present safe, they just shared their first dance, cut into their multi-tier wedding cake, and drove off in a vintage car with Fisher's song 'Happily Ever After' playing in the background.
The couple had to shorten the duration of the functions, but everything still ended up being just right.
Jordan Fisher and Ellie Woods's Relationship History
Fisher and Ellie first met in 2012. Acting brought them together — they first met at a theater camp in Alabama.
But their relationship did not take off right away. It was actually around January 2015 that they started becoming more than just friends.
Fisher confirmed they were dating in November 2017. They took a chance and it paid off.
"I was like 'Come to New York. I'll take you on some dates and let's just figure it out," Fisher said to his now-wife. So she did, and they became a thing after a couple of dates.
They were in a long-distance relationship at the time and only saw each other once every three weeks or so. He was in L.A. doing jobs and she was in Alabama completing her studies in clinical dietetics.
However, they persevered and made it to their first anniversary. Then second, until finally, Fisher decided on making his best friend his wife.
On May 29, 2019, he got down on one knee and proposed to her. She said yes.
The couple wanted to get married in Hawaii on June 24, 2020.
But, that got canceled. This led to them picking Disney World and November as their second-choice place and time.