Who Is Jordan Cheyenne? Mom Who Forced Crying Son to Pose on Tape
Jordan Cheyenne's video of instructing her son to act like he was crying for a thumbnail went viral.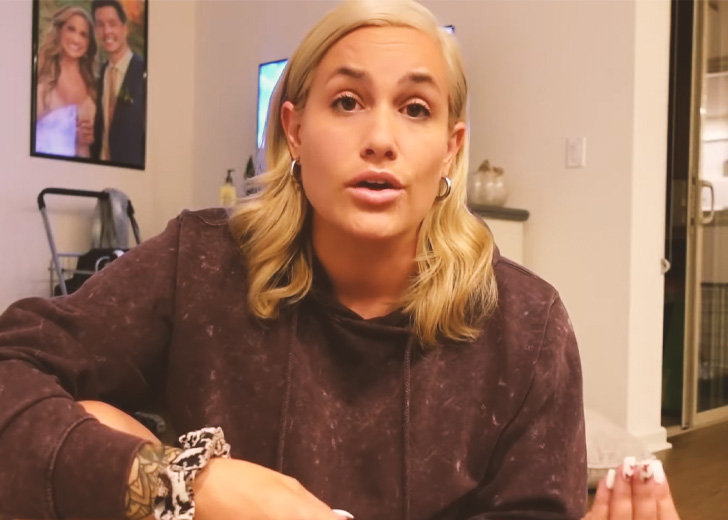 Jordan Cheyenne is a lifestyle, family, and fitness YouTuber who has amassed over half a million subscribers over the last eight years. However, she grew notorious over the past few days after a video of her forcing her son to pose for a thumbnail as he cried went viral.
Cheyenne, who is based in California, posted a video on September 8, 2021, explaining that their new puppy had been diagnosed with parvovirus, a condition common in unvaccinated dogs and puppies whose mortality can reach 91% in untreated cases.
The vlog titled 'We are heartbroken' showed Cheyenne pulling her son Christian towards her and instructing him to strike several poses for the video's thumbnail. In one instance, she asked her son to "act like you're crying," and he responded, "I am crying."
The YouTuber ignored her son's response and continued asking him to do things like leaning on her, looking at the camera, showing his crying face, and so on. His response remains the same for all of her instructions, and he is only consoled by her at the end of it all.
The clip went viral on many platforms and caused a widespread backlash. As a result, Cheyenne replaced the vlog with one which did not have the footage of her telling her son to pose for the camera but took it down entirely the same day.
Cheyenne then uploaded a video titled 'I am immensely disappointed in myself' where she apologized for her actions and thanked her viewers for calling out on her behavior.
Today I want to let you know I'm so disgusted with myself for posing for a thumbnail on such an emotional video. It made me take a step back and realize I need to just be way more present in the moment and not even be thinking about anything like this when things are happening in my life.
Jordan Cheyenne Won't Include Her Son In Her Content
Following the widespread backlash, Cheyenne appeared on an episode of The Dad Challenge podcast and shared she wouldn't include her son in her YouTube content anymore.
She said it was the best decision for her son Christian's mental health and explained it was a tough decision since many of her viewers enjoyed seeing her family. Cheyenne also added that her son would still be featured on her Instagram.
I think that would be the best for Christian's mental health, to be honest, and I do have a lot to offer content wise without my child. So going forward I can 100% make a commitment to pull Christian off there.
Instagram And YouTube Channel No Longer Exists
Though Cheyenne said she would continue making content on her YouTube channel, it no longer exists, and all of her videos are now private. The same applies to her Instagram account, as it redirects to a different page.
Some have speculated that her Instagram account has been hacked. As for what happened to her YouTube channel, it's not known yet, but many believe it's an action she took to avoid the aftermath of the controversy.