Jonathan Rhys Meyers, Who Had a Stormy Relationship with His Wife, Is Now Happy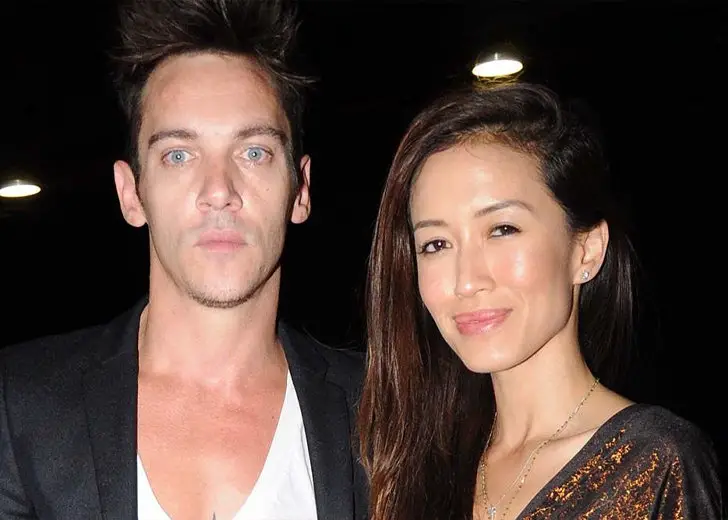 In most marriages, couples experience happiness and have disputes, too.
And things are not any different for Jonathan Rhys Meyers and his wife, Mara Lane, who have been married since 2016.
Take, for example, the Vikings actor who got into a public fight with Lane, a successful producer and actress, during a cross-country flight in July 2018.
According to TMZ (via People), the couple was flying to Los Angeles from Miami when he got into a verbal fight with his wife.
Jonathan Rhys Meyers Detained After Fight with Wife
Adding to the previous instance, Meyers was briefly detained by the airport police following the public fight.
"We had a situation where police received a call for service about a passenger that was arguing with his female companion and possibly smoking," Airport Police Public Information Officer Rob Pedregon told People.
He continued to report, "We determined a male and his companion were having a verbal dispute during the flight and he got up and took a hit of e-cigarette."
Meyers was reportedly released by the officers after the investigation confirmed that no crime was committed. However, the actor was "admonished" for using the e-cigarette.
And like most couples, Meyers and his wife also seemingly ended their differences very soon. It was evident that the pair were back to good terms when the actor spoke with People for an interview later that month [July 2018].
During the interview, The Tudors star praised his wife, as he described her as "a superior woman" and "incredible."

Jonathan Rhys Meyers with his wife Mara Lane at an event. (Photo: Twitter)
He also credited her for helping him fight his battle against his addiction, saying, "Yeah, incredible. I couldn't be luckier." He had reportedly been sober for eight months.
Jonathan Rhys Meyers and Wife Lost Their Second Child
Another instance when Meyers and Lane went through a challenging time in their marriage was following the loss of their second child.
In September 2017, the emotional mother took to Instagram to share the devastating news that she recently miscarried the couple's second child.
"With much sadness, we open our hearts to share that J and I lost our second child, who was baking in the oven. Child was very very much wanted (right now especially by J, so he took the news particularly not so well) and we are still working with coping skills over here," Lane wrote.
Meanwhile, Meyers and Lane welcomed their first child, son Wolf Rhys Meyers, in December 2016, following their engagement and wedding earlier that year.
Jonathan Rhys Meyers and Mara Lane's Wedding
The happily married couple has been together since around 2013. After a year of dating, the two got engaged in a private ceremony.
The two similarly tied the knot at an intimate ceremony in 2016, due to which not much is known about their wedding in public.
Prior to Lane, Meyers dated his Velvet Goldmine co-star, Toni Collette, for a year in the late 1990s. Afterward, he was in a relationship with Reena Hammer, daughter of makeup artist Ruby Hammer, between 2004 and 2012.