Jonathan Majors Believes Being a Father to a Daughter Helped Him Grow as a Man and an Artist
Jonathan Majors calls his daughter Elmo.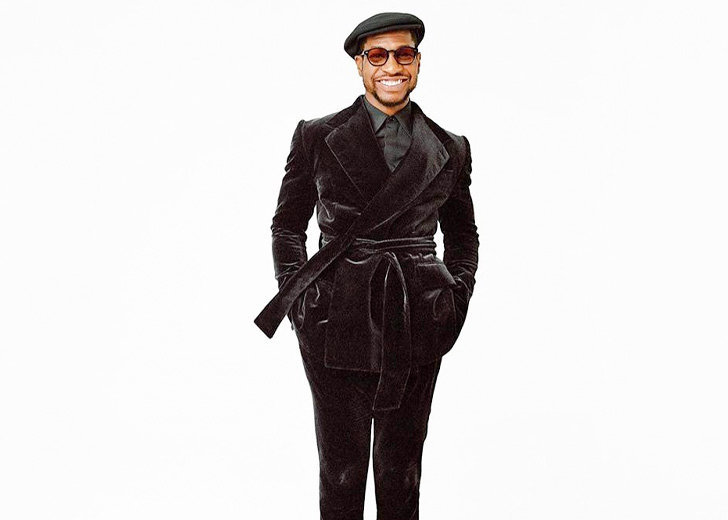 Emmy Awards nominated actor Jonathan Majors recently appeared as He Who Remains in the Disney+ series Loki, helping him earn critical acclaim and recognition amongst Marvel fans.
With that, he is now geared up to return in the second season of Loki, along with a confirmed role in Marvel's 2023 film Ant-Man and the Wasp: Quantumania.
Looking back at his career, the 31-year-old was previously renowned for his roles as Montgomery Allen in the drama film The Last Black Man in San Francisco and Atticus Freeman in the HBO series Lovecraft Country.
In addition, he also starred as activist Ken Jones in the four-part ABC limited series When We Rise, which was based on the gay rights movement in 1970s San Francisco.
However, coming to his personal life, Majors is quite private on that front with no revelation at all about his potential wife or partner. That being said, the actor has publicly announced he is a father to an 8-year-old daughter, whom he nicknamed Elmo.
Daughter's Influence On Jonathan Majors
In August 2020, Vogue reported that Majors met his daughter's mother in drama school. The California native attended the Yale School of Drama after previously completing his studies at a performing arts high school in Texas and the University of North Carolina School of the Arts.
The publication further revealed he was only 22 years old when he welcomed his daughter with his then-partner. "The world was just becoming my place of dwelling, and all of a sudden I had to make room in it for two. It was scary," he told the outlet.
Despite that, Majors was happy, and during the conversation, he recalled how the presence of his daughter grew his heart and stretched his spirit in a way he had never experienced before or since. He further implied that becoming a father had helped him become more vulnerable as a man and artist. 
Camus talks about the position of an artist in interesting times. And this is a very interesting time. And a double whammy for us as a race of people.
The same year in June, the Da 5 Bloods star also sat down with People and talked about why he felt his daughter, who is of mixed race, needed to understand the difference between "black history" and "American history."
He criticized the present education system, saying it provided the students one month and 12 pages to understand the whole history, which, according to him, was not enough. He also stated the system educated like "the Jim Crow system of separate but equal."
Jonathan Majors' Daughter Complaining about Her Hair
Speaking with W magazine in June 2020, Majors shared another interesting story relating to his daughter, who lives with her mother most of the time.
He remembered his daughter calling him one day to complain about her hair because her hair would not fall. Instead, her hair went up, making her frustrated and angry. To that, the actor maturely explained to her that she had a crown and that's why her hair went up.
He further said her hair and crown came from her father, mother, and other family members while warning her about people who also wanted to take that crown away from her.