Jonathan Capehart Almost Didn't Date Husband Nick Schmit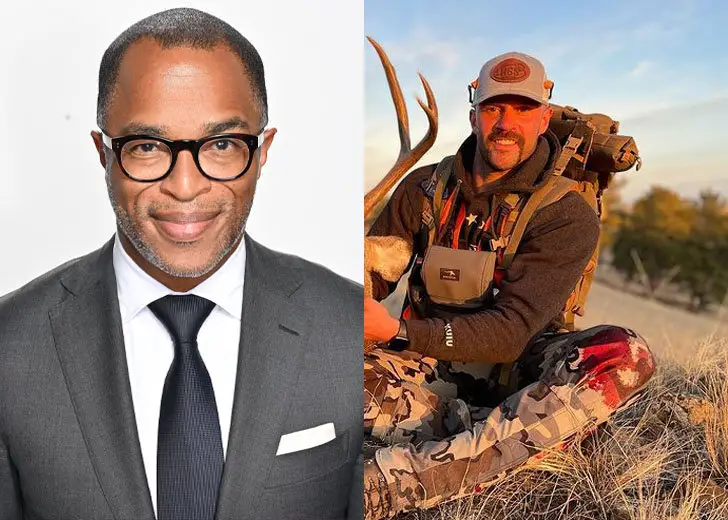 Reputed journalist Jonathan Capehart is a happily married man. He has been in a marital relationship with his husband, Nick Schmit, since tying the knot on January 7, 2017.
Schmit is a former assistant chief of protocol at the State Department for those unaware.
The pair's wedding was officiated by former U.S. attorney general Eric Holder, who reportedly paused during the wedding ceremony so that he could wipe his tears.
"I've done I don't know how many weddings," Holder,  who looked surprised at himself, said after he led the short ceremony. "This is the first time I've ever shed a tear as the officiant."
At the time of the wedding, Capehart and Schmit had known each other for close to six years — and they were engaged for eight months.
Jonathan Capehart First Denied Dating His Now-Husband
According to The New York Times, Jed Hastings — who is now married to Joe Solmonese, the former president of the Human Rights Campaign, which advocates gay rights — contacted Capehart in spring 2010 on a matchmaking mission.
Hastings told the journalist that his sister-in-law had a cousin, Schmit, who had recently moved to Washington and was single. But since Capehart was dating someone at the time, he quickly shut down the idea.
However, Hastings didn't lose hope and again reached out to Capehart after six months on Facebook. This time, the 54-year-old asked for a "picture," just like a typical journalist.
After he saw Schmit in the photograph and approved of what he saw, the matchmaker introduced the two men in a joint message.
Over instant messages, the Carleton College alum was quickly impressed with Schmit's command of language — he noticed that his now-husband actually knew the difference between "your" and "you're" and "its" and "it's."
Schmit, on the other hand, was also impressed to discover that the person he had seen on television was turning out to be self-effacing and approachable.
Jonathan Capehart and Nick Schmit Soon Had Enjoyable Dates
After initially denying to go on a date with Schmit, Capehart later found himself in a situation when he had two dates in rapid succession.
During their dates, they had conversations on varied topics — from their 13-year age gap between them to where they got their hair cut to sharing their political opinions.
Two years after dating, Capehart eventually gave Schmit a key to his apartment.
And when marriage equality became the law of the land in 2015, The Sunday Show with Jonathan Capehart host's friends asked when he was going to propose to his partner.
Soon Capehart met Schmit's family at their lake house in Ottertail, Minnesota, which was followed by a surprise proposal during the pair's visit to Positano, Italy, in 2016.
The Couple's Wedding Details
Capehart and Schmit's January 7 wedding was held at Jefferson hotel in Washington.
During the ceremony, Schmit reportedly delivered his vows first, promising to love his "best friend" in "the brightest and darkest days."
Capehart later took his vows reading the lyrics from the song 'That's All.'
"I can only give you love that lasts forever and the promise to be near each time you call. If you're wondering what I'm asking in return, dear, you'll be glad to know that my demands are small. Say it's me that you'll adore for now and ever more. That's all. That's all," the journalist sang beautifully. 
The couple is happily married to date.