Inside Jon Batiste and Partner Suleika Jaouad's Relationship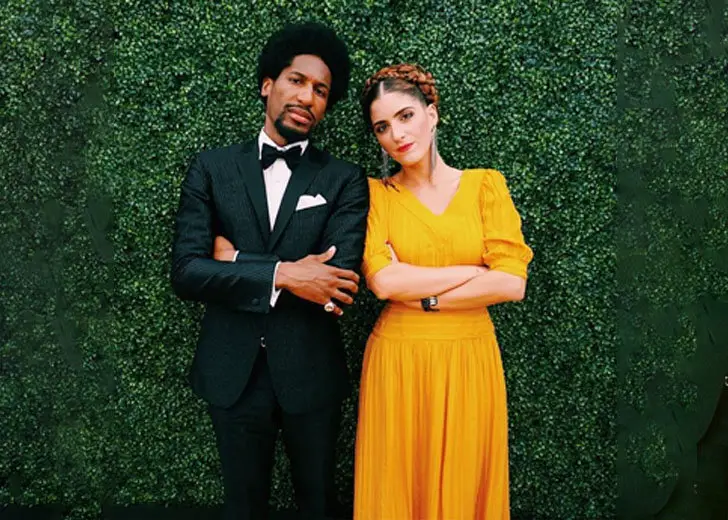 Jon Batiste has known his partner Suleika Jaouad since he was 13. But it wasn't till later in life that they really connected.
They have been dating for 10 years now, and the first years of the relationship were very difficult, to say the least.
Jon Batiste Was by His Girlfriend's Side during Cancer Treatment
Jon Batiste met Suleika Jaouad at band camp when he was 13 years old. But they didn't connect instantly.
He wasn't overtly extroverted at that age. He was into music, video games, martial arts, and chess — "all the introspective kind of introvert activities" as he put it.
Jaoaud even thought he was a "little strange" because he did not respond to her attempts at making conversations.
There was no crush. But things started looking up in college and she became his friend, and later, partner.
It's not clear when they exactly started dating, but she did keep a few things from him.
She did not let him know she was sick until the day he visited her in the hospital. She was 22 when she got diagnosed with a rare form of leukemia.
The doctors gave her a one in three chance of survival
On the day, a friend let him know that she was in the hospital. He gathered his band members and went there.
The moment he knew the truth, he realized he had to do something for her — something with music, because that's what he did best.
So, Batiste put up an impromptu concert. But it wasn't just for her or her family. His band performed for the whole cancer ward.
"It's also a testament to Jon, because Jon is someone who shows up in the difficult moments," Jaouad said during her interview with Hoda Kotb in September 2021. "who keeps on showing up not just for me, but for everybody. And he's always been that way."
At the time, she was 22. Now, she's 33, implying they must have started dating somewhere around the time these events happened. Over 10 years later, they're still going strong.
Jon Batiste Grew Closer to Partner during Quarantine
Talking to People Every Day podcast in March 2021, Batiste revealed that quarantine had brought him and his partner closer.
The Late Show with Stephen Colbert bandleader acknowledged the individual and collective losses the pandemic brought for everyone but was also thankful. He said,
I find that this time has also been a blessing in that it gives us a break to be with each other.
At the time of this interview, his album We Are was just about to come out. The musician revealed that one of the songs in the album, 'Show Me The Way,' had his girlfriend's contributions on it.
He sampled her for the track, which epitomizes their relationship.
The couple now lives in New Jersey.
Does Batiste have any plans to make her his wife? No one knows but him.
She does, however, seem to have plans about kids in the future. Even though infertile because of the chemotherapy treatments she underwent, she has not ruled out possibilities of adoption, fostering, or even just being a cool aunt.