Does Johnny Simmons Have a Girlfriend? A Look into His Love Life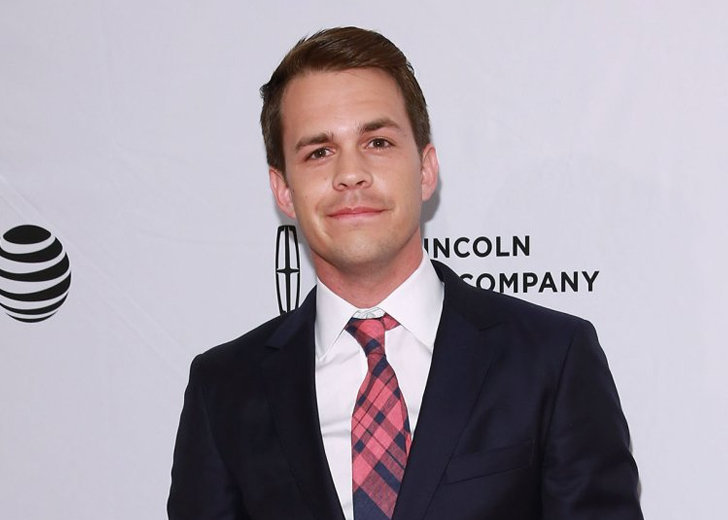 As a kid, Johnny Simmons dreamed that he was on set shooting a movie. In 2007, his dream came true when he landed his big break in the feature film Evan Almighty. He starred as Dylan Baxter, opposite Steve Carell and Lauren Graham.
Since then, he has had major roles in many Hollywood films such as Scott Pilgrim vs. the World, Hotel for Dogs, Jennifer's Body, and The Perks of Being a Wallflower. 
As a teenager with a reliable presence in teen movies, he was either every girl's high-school crush or a shy lover that pined for a girl who wouldn't notice him. 
But now, at 35, you might not recognize the popular high schooler anymore. He has transformed into quite the stud, and fans cannot help but be intrigued by his love life, which is almost non-existent except for one high-profile romance. 
The actor prefers to keep his love life away from the limelight, but we know he was once dating his co-star, Emma Watson. 
Johnny Simmons and Former Girlfriend Emma Watson
In August 2011, Us Weekly reported that Simmons and his former girlfriend were spotted embracing and making outside a Santa Monica L.A. restaurant. 
According to an eyewitness, Simmons dropped off Watson at the eatery to dine with some friends — and they parted ways reluctantly.
"The pair looked very loved up. Holding and hugging each other for a while and playfully kissing. [They] seemed very open and not trying to hide their affection," an observer told the outlet. 
The duo met while filming The Perks Of Being A Wallflower and began dating shortly after, even though they never confirmed their romance. 
The couple had been spotted together before, but they denied they were dating.
They were seen together in a park working out (and giggling) in rural Pennsylvania in May, where their movie was filmed. But her publicist strongly denied they were an item.
And then, in June, the actor and his former girlfriend did not leave each other's side at an MTV Movie Awards afterparty.
According to eyewitnesses, Simmons even grabbed his girlfriend's bottom during their affectionate night out together.
Johnny Simmons and Emma Watson Split
Unfortunately, their relationship did not last. It is unconfirmed when Simmons and Watson split, but according to reports, their relationship was on the rocks by November 2011.

Johnny Simmons's former girlfriend, Emma Watson. (Source: Emma Watson/Instagram)
Simmons's girlfriend had asked him to move to London with her, where she had just enrolled at Oxford University to study English before completing her degree at America's Brown University.
But the Evan Almighty star refused to follow the Harry Potter actress, and she had been telling people that the relationship was complicated.
Watson was worried the relationship was over even before it began. 
"Johnny has been very distant with her, and she's worried that it's because he's overwhelmed by her fame. They've not seen each other in a while and they've barely spoken. She has invited him to come to Oxford, but he has not accepted the offer yet," a source told Daily Mail. 
They added Watson did not want things to be awkward when she and Simmons reunited to promote the film.