Johnny Manziel Is Now Back for the Second Season of the Fan Controlled Football Professional League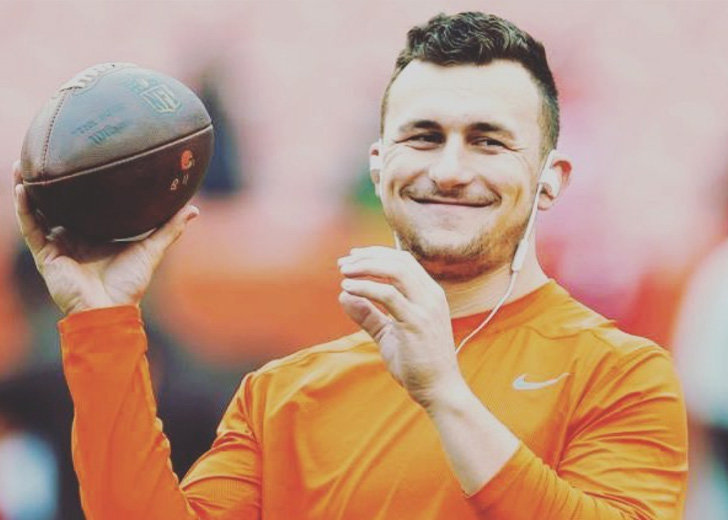 Everyone thought Johnny Manziel would be the next big thing in the NFL.
He rose to fame while playing at Texas A&M thanks to his running abilities, patience as a passer, and phenomenal escapes in the pocket. 
The quarterback won the 2012 Heisman Trophy Award and had two successful years with Texas. 
He had a bright future ahead, but several off-field controversial issues, including substance abuse, derailed his career. 
Despite the controversies, during the 2014 NFL draft, the Cleveland Browns took a chance with him. 
He was picked No. 22 overall, but unfortunately, Manziel continued to be plagued by personal issues. He played 15 games in two years, and in March 2016, the Browns cut ties with him. 
After that, the quarterback quit the NFL as well. 
"I've finally got to a point where I'm trying to achieve happiness in life, not happiness on the football field," said Manziel of his short-lived NFL career. 
What Is Johnny Manziel Doing Now?
Even though Manziel's pro career was over, it did not mean he was done playing football.
In 2018, the Heisman Trophy winner played for the Montreal Alouettes in the CFL, and in 2019 he played in two games for the Memphis Express in the Alliance of American Football. 
The quarterback also turned to a new spring league called Fan Controlled Football (FCF). 
He joined as the official starting quarterback for a team called the Zappers and opened up about his decision to ESPN. 
The former Browns player said he was now done trying to play pro football and be the best at it. 
"I've come to terms with what my football career was, and what it is, and now I'm trying to figure out how I can stay entangled in the game, but from a different position," said the football player. 
He added he joined FCF to help bring a little entertainment on a different scale than in the past. 
And despite his new outlook, he did acknowledge that he threw away his chance to carve out a high-flying NFL career. 
He noted he had ample opportunity, but he missed his chance because he was young and not "seeing life through the right lens at the time."
Johnny Manziel Pursuing Golf as Well
Besides participating in the Fan Controlled Football league, Manziel is now pursuing golf. 

Johnny Manziel pursing golf now. (Source: Johnny Manziel/Instagram)
In February 2021, the ex-NFL star appeared on an episode of the Green Light podcast and revealed he was trying out professional golf. 
He shared that he would give himself 12 years to carve out a career in golf.
"I'm gonna grind this out and see how good I can get and see if I can enter some tournaments and see if I can go play professional golf eventually. I think it is a very uphill battle, but that's what I'm setting for my goals," he explained.
In July that same year, the footballer had the chance to showcase everything he had learned at the 51st Higginbotham Texas State Open at The Cascade. 
Unfortunately, he didn't "play the way [he] wanted to," and gave an unmemorable performance. 
According to Golf Channel, Manziel came in last out of 156 players. Despite the outcome, Manziel stayed positive. 
He acknowledged he had to start somewhere, and it was a good first experience for him.