John Travolta Allegedly Had a Gay Affair with California Pilot Doug Gotterba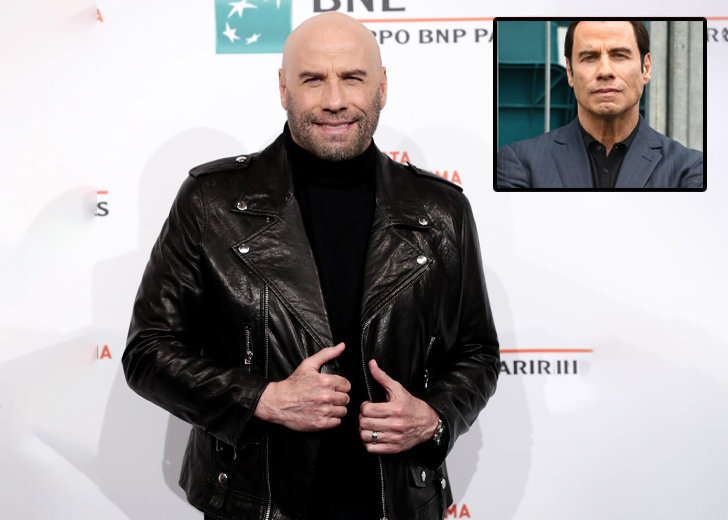 Throughout his career, Pulp Fiction star John Travolta has been embroiled in a lot of scandals, many of which alleged that he was gay.
Unlike other celebrities, Travolta hasn't directly addressed the rumors that have plagued him for decades.
And because of his history with similar rumors and scandals, many have speculated about the actor's sexuality.
Scandals and Gay Rumors
So far, there have been no confirmations about Travolta being gay. However, despite him having a family with his late wife, Kelly Preston, many still believe that he is gay or bisexual.
One thing that has led to many speculating about the actor's sexuality is the allegations that have come his way.
Previously, Douglas Gotterba, who was Travolta's pilot, claimed they had been in a sexual relationship. The two were embroiled in a legal dispute over Gotterba's claim.
Travolta's former pilot argued he was not tied to a confidentiality agreement during his term in the position, which would have prevented him from disclosing the details of "his personal and intimate relationship" with the actor.
Travolta denied the allegation and opened up about the dispute when talking to The Daily Beast.
"This is every celebrity's Achilles heel. It's just about people wanting money. That's all," he said. "It happens on many levels."
Travolta also explained his thoughts on why he was targeted far more than other celebrities on topics like these when asked about it.
"I don't care much about it," he answered. "Other people may attack it back more than I do, but I let all the media stuff go on a long time ago because I can't control it. I think that's why it persists, to some degree."
Aside from Gotterba's claim, two other masseurs had also accused the Face/Off star of sexual misconduct in 2012. The lawsuit has since been dismissed.

There have been multiple rumors about John Travolta being gay (Source: Instagram)
Is John Travolta Gay?
Many fans of the actor have formed their own opinions about his sexuality. Travolta hasn't commented on the topic personally, and the speculations cannot be confirmed.
However, actress Kirstie Alley said she was sure that Travolta wasn't gay. During an appearance on The Dan Wootton Interview podcast in September 2018.
"No, I don't [believe it]," she said. "I know him pretty well–and I know the love."
She shared they had fallen in love with each other on the set of the 1989 movie, Look Who's Talking.
"It wasn't a sexual relationship because I'm not going to cheat on my husband [Parker Stevenson]," she explained. "But you know, I think there are things that are way worse than sexual relationships, than cheating on someone that way."
"I consider what I did even worse because I actually let myself fall in love with him and stay in love with him for a long time."
Alley noted that not acting on her feelings for Travolta was "one of the hardest things" she had ever done.
Alley later became best friends with Travolta and his wife, Kelly Preston, until her unfortunate passing on July 12, 2020.