Get To Know John Travolta's Late Wife Kelly Preston
Kelly Preston was a celebrated actress, a beloved wife, and a devoted mother.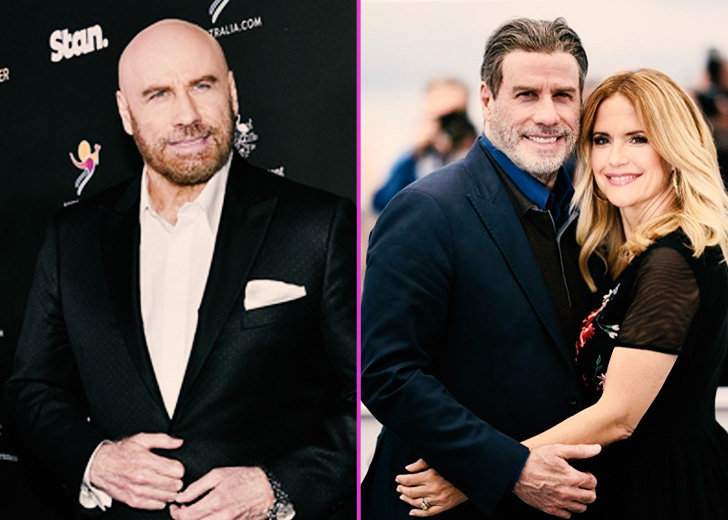 On July 12, 2020, Kelly Preston passed away after losing a battle with breast cancer. However, as a celebrated actress and a beloved wife and mother, her legacy lives on.
Born Kelly Kamalelehua Smith in Hawaii, her father's job took her to Iraq when she was five years old and to Australia when she was in her teens. But eventually, her family moved to Hawaii, and there she began appearing in numerous television commercials and developed an interest in acting.
She studied acting at the University of Southern California before landing a minor role on television, including CHiPs and Roseanne.
Preston's Film Career
This led her to land a role on the short-lived television series For Love and Honor as Mary Lee. But it wasn't until Ivan Reitman's Twins in 1988 that she rose to fame. She starred as Marnie Mason, Arnold Schwarzenegger's character's love interest in the comedy. 
That same year she met Travolta during a screen test for their 1989 comedy, The Experts, while Preston was still married to SpaceCamp costar Kevin Gage. However, after two years of marriage, they split, and she briefly moved in with George Clooney until they broke up.
She was then engaged to actor Charlie Sheen until 1990. 
A talented actress, Preston continued to dazzle audiences and critics with her performance. 
She appeared alongside some of Hollywood's most prominent figures, such as Meg Ryan, Matthew Broderick in Addicted to Love (1997), Quentin Tarantino, George Clooney, and Harvey Keitel in Robert Rodriguez's From Dusk Till Dawn (1996). 
Besides mastering her craft as an actress, Preston devoted her time to charitable works and was conscientiously involved in education and drug reform. And for her outstanding contributions, she was recognized and awarded. 
Preston's Family 
Along with her high-flying career, Preston also enjoyed her decades-long marriage with husband John Travolta. After meeting Travolta during the making of The Experts, on New Year's Eve 1991, Travolta proposed to Preston at the Palace Hotel restaurant in Gstaad, Switzerland. 
On September 5, 1991, they got married at the Hotel de Crillon in Paris and later had a second marriage in Daytona Beach, Florida. Preston was two months pregnant with their son Jett, who was born in 1992.
Almost a decade later, the couple welcomed their second child, a daughter named Ella Bleu. Ella followed in her parents' footsteps and pursued a career in acting, and it looks like her father was there for her every step of the way. 
Ella landed her first minor role in her dad's 2009 film, Old Dogs, and a decade later, she landed a major role alongside her famous father and Morgan Freeman in The Poison Rose. 
The same year Ella landed her first minor role, the Travolta family faced one of the biggest tragedies of their life. While vacationing in the Bahamas, their oldest son suffered a seizure and hit his head in a bathtub. He was 16 when he passed away. 
Nearly two years after the tragedy, the couple welcomed their second son Benjamin, who helped Preston, Travolta, and their daughter Ella find joy in their lives again. The family continued their lives with renewed spirits until cancer took the life of Preston. 
In a heartfelt Instagram tribute from Travolta, he noted how she "will always be remembered."