Know about John Stamos's Parents and Ethnicity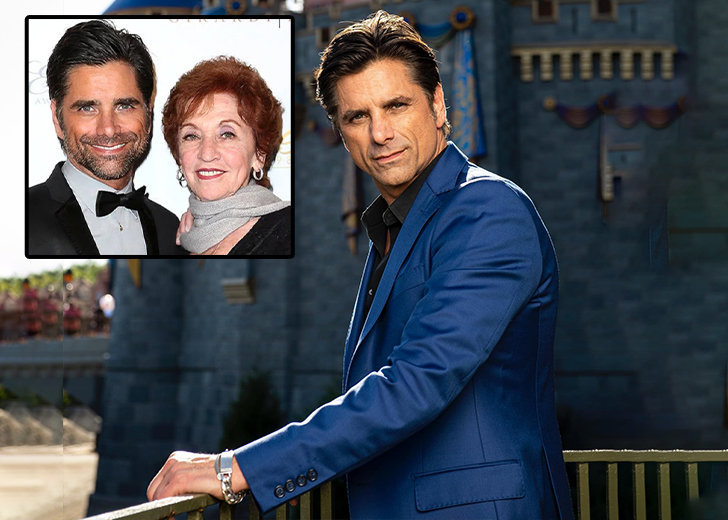 No matter how famous John Stamos is, he never forgets his roots and ethnicity. 
Stamos was born and raised in America, and he currently works in the entertainment industry of the same country. Regardless, he speaks highly of his Greek heritage. 
Similarly, he adores and respects his parents and grandfather for their perseverance and efforts to give him the life he lives now. 
Here is everything about Stamos, his ethnicity, and his parents. 
John Stamos' Ethnicity 
Stamos is half Greek from his father's, William's, side. William was a first-generation Greek-American brought to the USA by his father (Stamos' grandfather), John. 
While hosting A Capitol Fourth in 2017, the Full House actor talked about his heritage and ethnicity (via Good Housekeeping).
His ancestors came to the USA in search of better opportunities and a higher standard of living. 

John Stamos with wife Caitlin McHugh and son Billy in the premiere of Muppets Haunted Mansion. (Source: Instagram)
They hoped to give a better life to their kids and, as a result, contributed to the American dream. John came to the States from Greece through Ellis Island. 
He shortened his last name from Stamatopolous to Stamos to give his family a new name, life, and land to call their new home.
Because of his hard work, the actor and his family were able to have a better life. 
Stamos thanked his grandfather for allowing him to live the American Dream. He also addressed his son Billy, who was named after William, and said he would pass down the lessons to him. 
He explored more about his Greek ethnicity and heritage on Who Do You Think You Are? The show revolves around celebrities who wish to trace their ethnicity, ancestors, and family tree. 
On the show, he found out that his grandfather was an orphan. Stamos went to his homeland of Greece and visited various places like the Parthenon, Levidi village, and Nafplio.

John Stamos with his late father, William. (Source: Instagram) 
He also spent time at Kakouri, his family's native village, and explored the heritage. Kakouri is located in Arcadia, which lies in the southern Peloponnese part of Greece. 
Most of Stamos' family live in the States, but a few are still in Kakouri. Via Who Do You Think You Are, the General Hospital actor met his cousins who still live there. 
John Stamos' Parents 
Stamos was born on August 19, 1963, in California to restaurateur William and model Loretta. When he was young, he used to work at his father's restaurant, which was a burger joint. 
Stamos aspired to be an actor from an early age. His parents were very encouraging in his endeavors and were supportive throughout his journey.
The Muppets Haunted Mansion star had enrolled at Cypress College, but later, he skipped his first semester to be an actor.
While most parents might not support their kids skipping classes, Stamos had his father's blessing. 

John Stamos with his late mother, Loretta. (Source: Instagram) 
Fortunately, Stamos' attempt was successful. He landed the role of Blackie Parrish in General Hospital not even a month later.
Sadly, both William and Loretta are no more. However, Stamos speaks highly of them wherever he can.
He often posts pictures with them on his social media and gushes how he misses his parents. 
In April 2020, he wrote a letter to his mother via Good Housekeeping on the occasion of Mother's Day. 
He wrote about how much he missed her and how empty his life was without her. He thanked her for everything she had done for him and promised he would do the same for his kids.