Why John Noble and Ex Fiance Vicky Pattison Called It Quits on Their Relationship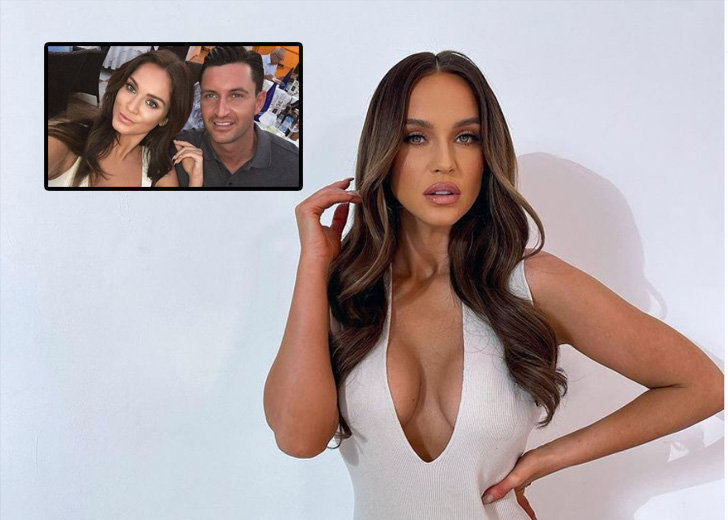 Many fans thought Geordie Shore star Vicky Pattison would end up with her former fiance, John Noble.
The former couple got engaged in 2017 and were planning to get married on the same date they got engaged a year later.
But as their desired wedding date loomed ahead, the couple realized they were not ready and postponed the nuptials. 
Speaking to the Daily Star, Pattison admitted that she was not ready to seal the deal with a walk down the aisle.
"We are putting the wedding back a year or two. We've been so stressed building our dream house and I haven't been able to dedicate enough time to the wedding as well," shared the reality star. 
She added that she wanted to enjoy the engagement and not rush to the altar as she had her whole life to be someone's wife. 
The reality star wanted to remain a fiancee for a few years. The couple also wanted to focus on their careers first.
Vicky Pattison and Fiance John Noble Break Up
Unfortunately, the couple never made it to the altar, as they called off their engagement in November 2018.
The engagement was called off after Noble was filmed getting cozy and intimate with random women during a boy's trip to Dubai.
She said she felt truly unwanted and took to Instagram to express the pain she felt at the lies, betrayal, and humiliation she had to endure.
But after several months passed, Pattison realized their separation was probably for the best.
In October 2019, she opened up about the breakup. 
"I always wish he had the decency to talk to us and say he wasn't happy. Looking back, I was probably really unhappy too, and just masking it. So, as cruel as it is, John did us a favor. He wasn't for me," shared the reality star. 
She added it took her a while to come to terms with the breakup. 
Vicky Pattison Finds Love Again
After having her heart broken by Noble, Pattison finally found the man of her dreams. 

Vicky Pattison and her fiance Ercan Ramadan posing for OK magazine. (Source: Vicky Pattison/Instagram)
In February 2022, the reality star got engaged to her fiance, Ercan Ramadan. 
She never thought she could trust any man again, but she knew her fiance was the one for her after the first date with him. 
Her fiance popped the question while the couple was on a romantic trip to Dubai.
After saying yes, Pattison took to Instagram to share the moment with her followers.
"I wanted to be his wife and build a family together. I told my mates to buy a hat on our first date because I always knew. Like anyone, we have our ups and downs," she said. 
Pattison added that she always felt it would take a remarkable man to make her trust again, and she got lucky with Ramadan, who she described as amazing. 
The couple is preparing for their upcoming nuptials.
They have not settled on the location and are torn between Palma in Majorca, Italy's Lake Como, or Cyrus.