John Lydon Isn't Giving up on Wife and Her Alzheimer's Just Yet
"I can still see in her, her personality. It still exists. It is just confused as to how to express itself," Lydon said of his wife.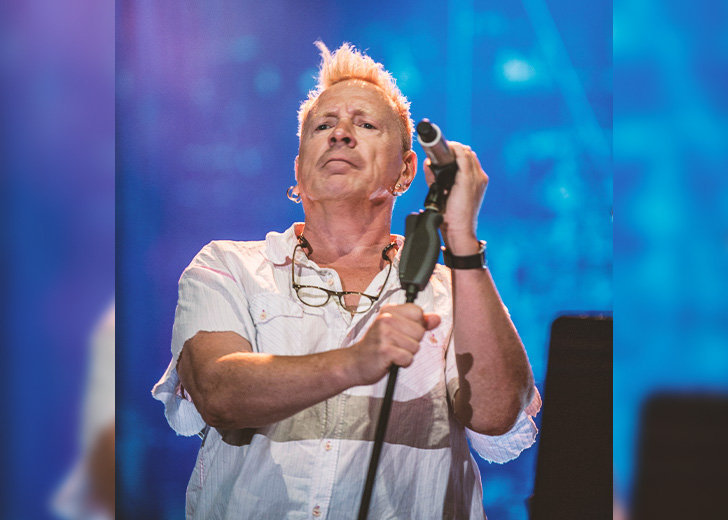 John Lydon has refused to let go of hope!
During an interaction with Good Morning Britain, legendary rocker Lydon, better known by his stage name Johnny Rotten, opened up about his wife's battle with Alzheimer's disease and how he was unwilling to "abandon" her because, to him, she was still there. 
The songster and his wife, Nora, have been married for the past forty-five years, and since she was diagnosed with the progressive neurological disorder in 2018, he has become her full-time caretaker. 
What Is Alzheimer's Disease?
WebMD categorizes Alzheimer's disease under dementia, which is a general term for symptoms of mental decline that interfere with a person's daily life. The symptoms can include problems with memory, communication, and thinking. 
While the symptoms sound like they are a result of the normal aging process, dementia is different in the sense that it can manifest in various ways, regardless of age. Alzheimer's disease is the most common subset of dementia, and its symptoms begin slowly and get worse over time. 
The site further explained that the disease robs people of their memories, and in time patients can forget how to clothe themselves, use the toilet, and even their loved ones.
John Lydon Expounds on His Wife's Alzheimer's
However, in Nora's case, Lydon explained that the disease came on "really strong and really quick." He recalled how he was questioned by her doctors about the progression of her symptoms and when they first began. He admitted he had no answer to those questions. 
"She's always been able to lose her keys. Are these indicators?" he added.
Lydon went on to address how her journey was not linear, and some days were better than others. He said that some days her memories were "lethal." She could even recall events from 20 years ago in complete detail and accuracy.
He further expounded that Alzheimer's patients lose connections, and sometimes they cannot verbalize what they feel. He added. 
For me its a journey I have to travel and I am not going to abandon her because I can still see in her, her personality. It still exists. It is just confused as to how to express itself.
John Lydon Urged People to Never Give Up
He also urged everyone to never give up on people because they are always in there. He brought up the example of the world-renowned scientist Dr. Stephen Hawkins, who was tied to a wheelchair. 
He entertained the fact that it was very easy for the genius to just "roll off the pier." At the same time, Lydon applauded Hawkins for his brain and the fact that he manipulated whatever was thrown at him to go on and become one of the greatest minds that the world has ever known. 
Back in April, the rocker confessed to The Times that being the full-time caretaker got "quite suicidal." He explained that there were moments that were "overwhelmingly sad and at the same time full of rage."
Still, he had found some semblance of acceptance towards his wife's condition. He also admitted that the moments of despair did not last for very long because there was always one more thing that he had to take care of.