Daryl Mitchell's Motorcycle Accident in 2001 Couldn't Limit Him to Wheelchair
Daryl Mitchell pushed his way through to make it big in Hollywood even after a severe injury.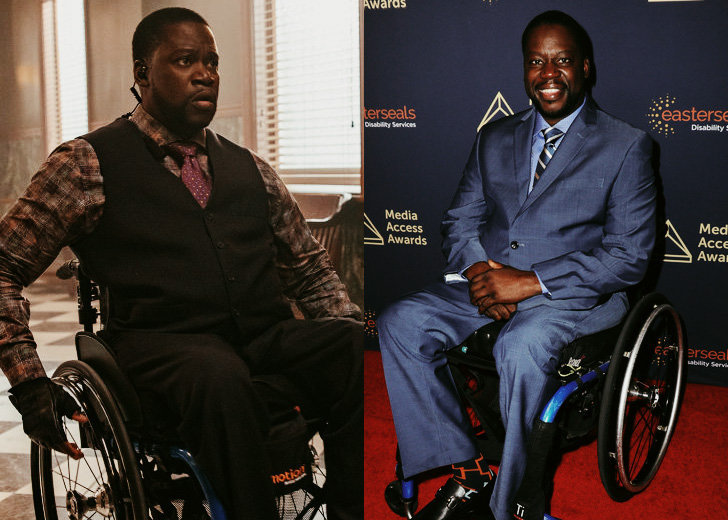 Daryl Mitchell is a man of unbreakable spirit. He pushed his way through to make the best out of a difficult situation — he had a serious motorcycle accident in 2001 that bounded him in a wheelchair.
Despite that, he has been striving for what matters to him the most — a distinguished acting career.
He Was Riding Kawasaki Ninja 900
In the early morning hours of November 10, 2001, Mitchell took his nephew's Kawasaki Ninja 900 out for a spin. Little did he know he would not come back the same.
In a 2002 interview with People, the Wyandanch native relived the terrifying accident. "I rode off, and I never came back," the iron-willed actor recalled.
Mitchell was on Warshaw Island on vacation with his family when the accident happened. He was by no means a rookie rider, as he had a Kawasaki Ninja 1100 in his home. 
Spinal Cord Injury Left Him Paralyzed for Life
Further along in the interview with People, Mitchell recalled the memory he had before the crash. He could remember getting out of his brother's Ford Explorer at a nightclub in Beaufort and getting his new gray boots dirty in the sand.
That was when he noticed his nephew Everette's bike. Everette had offered his motorcycle the day before to him, but he had politely declined because he had some drinks. However, on the night in question, Daryl was completely sober. So, he gave it a try.
The next thing in Mitchell's memory was waking up in the hospital in Charleston.
He had skidded off a gravel-strewn road on Warshaw Island near Beaufort, S.C., and suffered a fractured wrist, punctured lungs, bruised kidneys, and, worst of all, damage to his spinal cord. The injury on his spine left him paralyzed from the chest down.
Took Full Responsibility for the Accident
Mitchell took full responsibility for the accident. He admitted to People that he rode off with no protective gears on a road he didn't know.
It was totally my fault. I took off in the dark without a helmet on a road I didn't know.
He had been taken to Beaufort Memorial Hospital, and the doctors there were not sure if he would survive the airlift to the Medical University of South Carolina in Charleston. But Mitchell was a fighter — always had been.
The NCIS: New Orleans actor plowed through recovery one step at a time. It didn't matter how many bones in his body the accident broke; it was nowhere near enough to break his spirit.
I'm going to keep doing what I do, which is striving for a great career.
Though he recovered from the wounds, he was paralyzed from the chest down. He had to work through therapy just to put on his sneakers.
Less than a year after the crash, he trained himself to get dressed, drive, shoot pool, and even take a few rounds off at the pistol range.
Oscars Venue Didn't Have Enough Wheelchair Seatings
Although many names from the industry called and came to visit Daryl, one name stood out — Denzel Washington.
"He [Denzel] flew up from Miami to take me to the Mike Tyson-Lennox Lewis fight in his plane," the Inside Man star revealed.
Denzel even invited Daryl to come to the Oscars that year, but unfortunately, the venue did not have enough wheelchair seatings. He returned from the event and promised he would make everyone know about wheelchairs.
Daryl did not Let the Wheelchair Slow Him Down
The accident occurred nineteen years ago, and sure enough, the Hollywood veteran lived up to his words.
After his accident, he starred in over a dozen TV shows, including Law & Order: Criminal Intent, Ed, Fear Of The Walking Dead, and NCIS: New Orleans. 
For obvious reasons, Michell — or as the industry affectionately calls him Daryl "Chill" — has done an outstanding job portraying his characters on wheelchairs. He has garnered a lot of love from everyone in the industry, fans, and colleagues alike for his tenacity. 
He even won the Image Awards for his stints in Brothers in 2010. 
"When people see me, they say, 'Man, you're the only black actor on TV in a wheelchair.' But I'm not proud of that. That's unreal, to be the only," stated Mitchell as a member of the Representing Disability in Storytelling panel in April 2019.