Behind John Leguizamo's Family Life with Wife Justine Maurer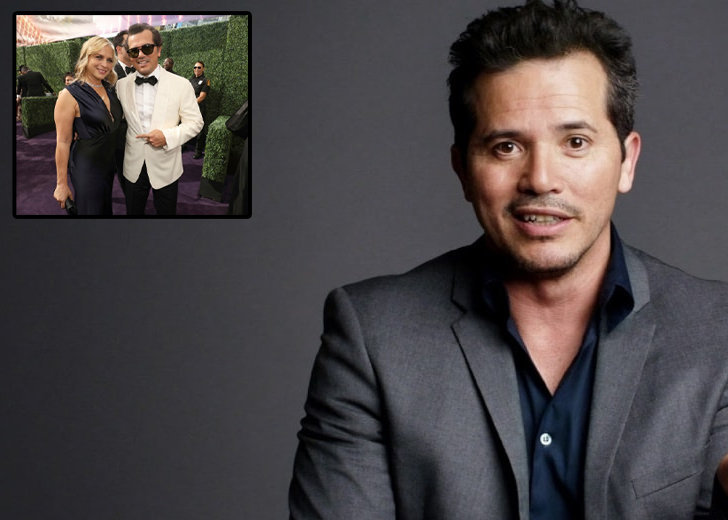 John Leguizamo once thought getting formally married or having a wife meant nothing if both parties were not committed. He even had a line on his show Sexaholix where he told his daughter something strange.
"I love your mother too much to marry her," his line read.
Sexaholix... A Love Story came out in 2002. Leguizamo married his wife, Justine Maurer, just a year later.
Did anything change for him to do so?
Why John Leguizamo Married His Wife
When asked the same question by Frances Romero of Time in December 2008, Leguizamo responded, implying he had found the perfect partner to get married to.
"I still think marriage is more than a ceremony and a document," the actor said. He realized that marriage was a commitment two people had to make to make it work.
But, even at the time, he was not sure if "all those elements," meaning the official ceremony and documents, were needed to make a marriage exactly that — a marriage.
"To me marriage is a devout commitment to make things work and figure it out and fight to stay together," he opined. Here, he seemed to hint that he married because he had found someone who held the same beliefs as him in his wife, Maurer.
John Leguizamo's Married Life and Children
Leguizamo has been married twice. His first marriage was to actress Yelba Osorio.
They tied the knot on August 27, 1994. But it fell apart just two years later, and they divorced in November 1996.
A year before he married his first partner, he met his second. In 1993, Carlito's Way came out.
On the movie sets, Leguizamo met his current spouse, Maurer. She played a customer in the movie.
It wasn't until later that they would get involved romantically. The couple reportedly dated for six years before getting married.
Their wedding was on June 28, 2003. It was a simple Catholic-Jewish ceremony held at their lakefront house in New York, attended by just 30 people. She is of Jewish descent. 
Maurer was dressed in a Calvin Klein gown and topped off the look with her diamond tiara. "She was more beautiful than I'd ever dreamed," recalled Leguizamo of his partner.
Their kids were the flower girl and the ring bearer for the day. Daughter Allegra, three at the time, "didn't miss a petal."

John Leguizamo's wife Justine Maurer with their daughter Allegra Sky Leguizamo. (Photo: Allegra Sky Leguizamo/Instagram)
His son Ryder Lee (referred to by some outlets as Lucas) was the ring bearer for the night.
Allegra Sky Leguizamo was born in 1999, and Ryder was born a year later, in 2000.
They live in Manhattan and have two dogs. The whole family is involved in show business, directly and indirectly.
Leguizamo is known to bring his family and personal life onto his shows. An example of this is Ghetto Klown, where he created a character of his wife. His relationship with his ex-wife, too, is a part of the show.
Initially, he thought having conversations with Maurer about their past, and their fights would strain their relationship. But it brought them closer than ever.
Of course, his spouse and children have also worked on projects alongside him. For Maurer, Carlito's Way is the only acting job she's ever done, at least according to IMDb.
His children have worked in Ice Age: Continental Drift and Ice Age: Dawn of the Dinosaurs alongside their father. Allegra also worked on a short movie called Lockdown in 2019.