John Goodman and His Wife Anna Beth Are Still Going Strong in Their Third Decade of Marriage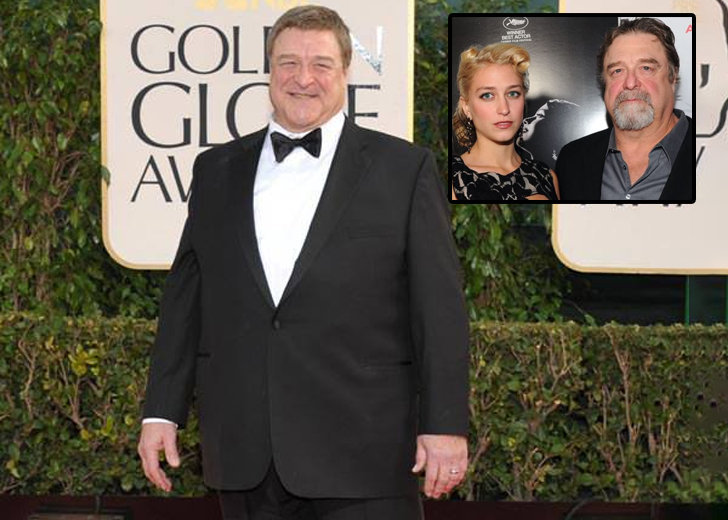 John Goodman and his wife Anna Beth Goodman have been married for over three decades.
The couple has one child together, daughter Molly Evangeline Goodman, whom they welcomed in August 1990.
Goodman and his wife have been through many things together in their long relationship. Here's a look at their time together.
How John Goodman Met His Wife 
Goodman met his spouse for the first time at a Halloween party in 1987. He recalled the story when asked during an interview with Elle.
"Yeah, at Tipitina's [music club]," he answered. "I was shooting Everybody's All American. I went to this Halloween party, and she walked up to me and said, 'Hi.'"
Goodman revealed he wasn't really popular with women, and he couldn't figure out why someone as pretty as Anna Beth had talked to him.

John Goodman on the set of GQ (Source: YouTube)
The two started dating shortly afterward. Two years after their initial meeting, Goodman took Anna Beth as his wife on October 27, 1989.
Goodman and his partner gave birth to their only child together, daughter Molly, a year later.
Following the birth of their daughter, Goodman and Anna Beth moved away from Los Angeles to raise their family away from the spotlight.
In the same interview, Goodman also spoke about the secret to his long marriage. The actor joked that "working away from home a great deal of time" was the key.
John Goodman's Drinking Problem
Goodman had a serious drinking problem in the mid-2000s. He was drinking at work, and his speech would be slurred.
The actor admitted to thinking he was fooling people when he was not. "My cheeks would turn bright red when I was liquored up. I just looked like a stop sign."
Goodman later realized he had to solve his drinking problem when he missed his rehearsal for accepting an Emmy Award because he was drunk.
Goodman shared that he "had the clarity of thought that [he] needed to be hospitalized."
He called his wife, who then made phone calls and got him into a treatment center. He detoxed there and later decided he liked it there. He hasn't had a drinking problem since.
Aside from his wife, actress Roseanne Barr had also confronted him about his drinking problem. He said she was "scared for him" during his appearance on the SiriusXM show.

John Goodman with Roseanne Barr in 'Roseanne' (Source: YouTube)
Weight Loss Journey
Goodman's drinking problem wasn't the only one in which his spouse had been together with him.
The Roseanne star once weighed nearly 400 pounds. However, after extricating himself from his drinking habits, he underwent a massive weight loss transformation.
Goodman cut off alcohol and changed his diet. Immediately afterward, he saw significant results, losing over 100 pounds by 2016.
But he wasn't done yet. He took on a personal trainer and stayed faithful to his exercise routine.
The actor took at least 10,000 steps a day. He also did 40 minutes of cardio twice a day, six days a week.
Through the aforementioned changes, Goodman lost over 200 pounds of weight.