John David Washington's Mom Is Equally Important to Him as His Dad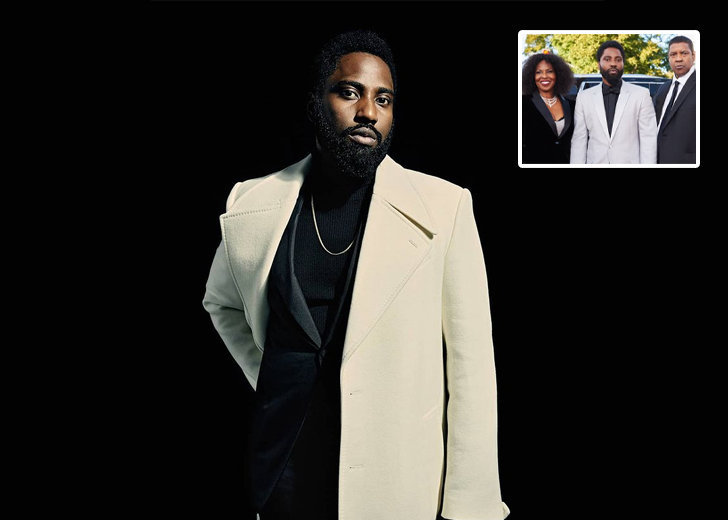 As the son of one of the most acclaimed actors in Hollywood, Malcolm & Marie star John David Washington can never escape the curiosity surrounding his father. 
He inevitably often gets asked about being "Denzel Washington's son." 
The press and the public sing praises about his father, but they forget his mom is just as accomplished. And the younger Washington will not allow it. 
During an interview with the Today show in August 2018, John let the reporter know that his mother played an equally important role in his life and upbringing as his dad.
John David Washington Talks about His Mom
The actor and interviewer, Craig Melvin, sat down ahead of the release of the actor's latest movie, BlacKkKlansman. 
They chatted about everything from John's Hollywood career to growing up as the son of Denzel. 
John, however, made sure they discussed his mom Pauletta Washington as well. 
Melvin began with, "As you got started in this business, being the son of Denzel Washington ..."
But John cut him off and made sure the host put some respect on his mom, Pauletta's name. 
"And Pauletta Washington, who was earning more than he was before they got married. She was on Broadway working," interjected John.
He added, " She paid for their first date and the cab ride. [She's a] classically trained pianist, went to Juilliard."
The Malcolm & Marie star shared his father taught him to hunt while his mother taught him how to love.

John David Washington talking about his mom Pauletta Washington on Today. (Source: YouTube)
Speaking about his journey as an actor, John revealed that his dad's success initially turned him off acting, and so he pursued sports instead. 
He was a footballer for Morehouse College and the United Football League's Sacramento Mountain Lions.
He shared that when his dad became successful, people around him started changing, making him anxious, resentful, and angry. 
Football helped him deal with those negative feelings. 
His Mom's Reaction to His Comments
The BlacKkKlansman star's comments about his mother went viral, receiving praises from Tina Knowles and Jada Pinkett Smith. 
A month after the Today interview, the actor opened up about his mother's reaction to Essence magazine. 
"She said, 'Good job, but keep it about the work, though. Keep it about the work.' I was like, 'Cool, mom. I got it,'" the actor told the outlet.
He revealed he had grown tired of everyone asking him the same questions about his father. 
And he wanted people to know the sacrifices his mother made, like putting her career on hold for him and his siblings. 
Even his dad acknowledged everything that his mother did for their family. 
The veteran actor told People that his wife turned their house into a home, raised and protected their beautiful kids, and basically "did all the heavy lifting."
He followed his wife's lead and did as he was told. 
And despite initially being put off by the thought of becoming an actor because of his father's success, John is now inspired by both his parents. 
The Tenet star shared that his mother was his source of inspiration, while his famous father was his favorite actor.