Joey Lawrence's Kids with Ex-wife Approve of His New Relationship
Joey Lawrence is in the midst of planning a wedding.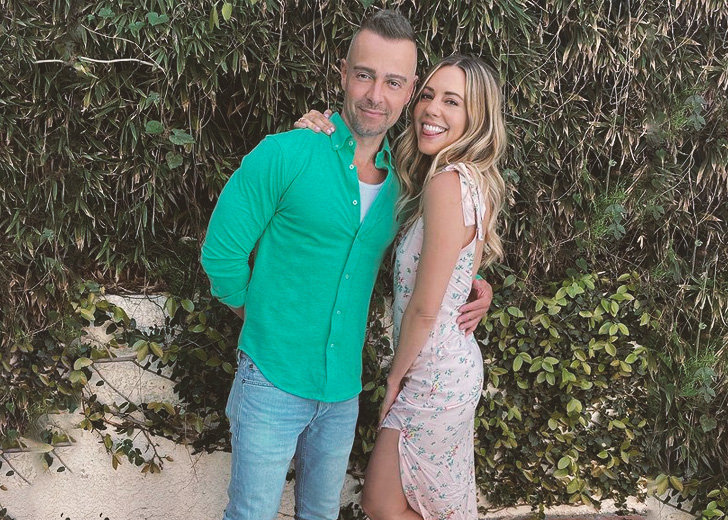 Joey Lawrence is engaged! 
Lawrence rose to fame on Blossom, one of the few 90s family sitcoms to include a very special gay episode. Since then, he has acted in many movies and sitcoms. 
He is now planning a wedding with his bride-to-be and actress Samantha Cope. He calls her "the best person ever." Lawrence, 45, and Cope, 34, first met on the set of their upcoming Lifetime movie, last year. 
The film, which was directed by Lawrence's brother Andrew, will premiere in September. 
Lawrence explained that he met the Insecure alum when he was least expecting it, during the pandemic, and meeting Cope was really the most incredible thing for him. He also added that his time with Cope over the past 11 months had been tremendous. 
At this age, now all the games are gone, and there's no pretense, and you can just be who you are and say, "look, this is who I am." It's been the greatest last 11 months of my life when I least expected it, so it's really cool."
Before announcing the happy news, the An Organized Killer actress shared an "appreciation post" on her Instagram page for Lawrence on August 1. In the caption, she thanked him for staying positive despite challenging times and called him her favorite.  
Joey Lawrence's Divorce
The news of Lawrence's engagement comes just over a year after he filed for divorce from his wife of nearly 15 years, Chandie Yawn-Nelson, with whom he shares daughters Charleston, 15, and Liberty, 11. 
The pair had met in 1993 when Lawrence was a teenager vacationing at Walt Disney World. A decade later, they reconnected and wed in 2005 following the actor's divorce from Michelle Vella, whom he was married to for three years.
But after 15 years, the Melissa & Joey alum and his ex-wife fell out of love with each other, and they split over "irreconcilable differences" in July last year.
In March 2018, the couple's financials were in shambles and it made headlines. They filed for Chapter 7 bankruptcy after amassing large amounts of credit card debt, back taxes, and unpaid balances. 
To keep their family afloat, court documents claimed the duo sold all their assets, from their clothes, accessories to furniture. In addition, the Brotherly Love star's three cars, a Ford Flex, a Bentley, and a BMW, were also repossessed.
Joey Lawrence's Kids Approve
Despite everything Lawrence and his ex-spouse went through, they have chosen to raise their kids amicably. The actor noted they were always going to put their daughters first and that not getting along while doing so was unacceptable. 
Lawrence revealed that his fiancée and his children have met and have been on a journey of bonding. The actor shared that the girls liked her a lot, and that there had been no hiccups so far. 
The actor truly appears to be happy.