Is Joe Wilkinson Married? A Look into His Relationship with His Wife Petra Exton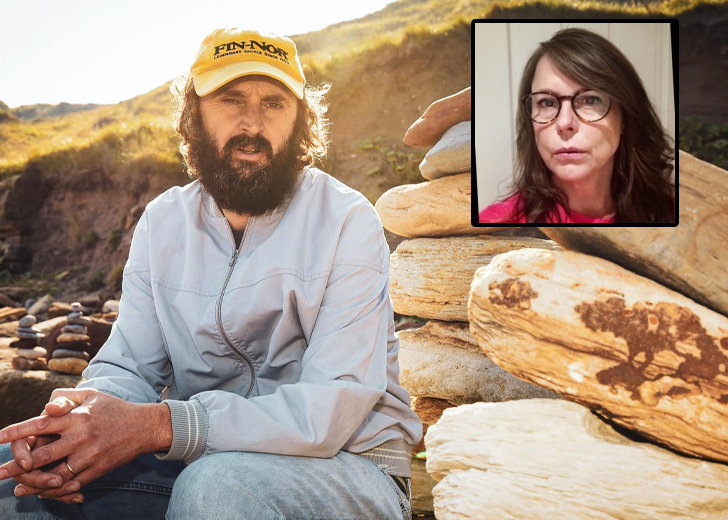 Joe Wilkinson never fails to make his audience laugh with his quirky humor and shows. However, while he is outspoken about everything, he rarely talks about his personal life and wife. 
There is very little known about his love life and relationship history. Many wonder if he has a girlfriend or is married and has a spouse. 
Here is everything we know about the comedian's personal life. 
Is Joe Wilkinson Married?
Yes, Wilkinson is married. He tied the knot with Petra Exton in July 2015.  
It is reported that the pair initially met in 2011 at a party. They were introduced by mutual friends, and the couple became friends. 

Joe Wilkinson doing his Chatabix Christmas podcast. (Source: Instagram)
Soon, their friendship turned into a romantic relationship. It is unknown when they got engaged, but they married after dating for around four years. 
In a 2015 interview with Run Brighton, Wilkinson talked about his wedding and honeymoon. They got married at the Brighton Town Hall and had their reception later.
The pair had a "fairly low-key" ceremony at Beechwood Hall, Cooksbridge, United Kingdom. They had an outside celebration, and the comedian dubbed him and his wife as "very lucky" since the weather was lovely and sunny.
Then, the newlyweds went for a 10-day honeymoon on the Amalfi Coast. After they walked down the aisle, Wilkinson and his spouse moved to Brighton from London.
When they first moved to Brighton, they spent their spare time exploring Sussex since they liked "to be out and about." Similarly, the couple also enjoys exercising and running together. 

Joe Wilkinson's spouse, Petra Exton, posing for a picture. (Source: Instagram)
In the same interview with Run Brighton, Wilkinson said that he enjoyed running around three times a week. However, his wife, alongside other people, joined him every Tuesday. 
They have a specific strategy when they run — "run with a staggered start, the slowest setting off first, so we all hopefully finish together." The pair rarely share pictures of one another on their social media. 
This is because they have every lowkey marriage life that they do not wish to bring to the limelight. Regardless, 8 Out of 10 Cats star sometimes mentions his spouse in interviews and talk shows. 
For instance, while conversing with the British Comedy Guide in 2019, the comedian talked about his spouse and beard. He was asked if he ever wanted to have a clean-shaven look. 
Wilkinson answered his wife wanted his "beard to be presentable, but work gets in the way." The pair have been together for over a decade and married for almost seven years, but they do not have any children. 

The comedian posing for a picture with a horse. (Source: Twitter)
Who is Joe Wilkinson's Wife?
Unlike Wilkinson, his spouse is not involved in the entertainment industry. Instead, she is a creative photographer and interior designer. 
Since December 2017, she has been working at New Natives as a resource manager and consultant. Before that, she worked as a resource consultant with Propellernet for seven months, between January to July 2016. 
She also worked with Webcredible from January to March 2015. In addition, she was a traffic manager consultant at Bloom Worldwide from March to July 2014. 
She worked at Sightsavers from February to May 2013 as a resource management consultant. Similarly, Exton was a freelance resource director from July to November 2012 at Glue Isobar. 
From April 2008 to August 2009, she worked with Agency.com as their creative service manager. Before that, from May 2007 to May 2008, she was a studio manager at Glass.