Joe Perry Found It Difficult to Write about Ex Wife in His Memoir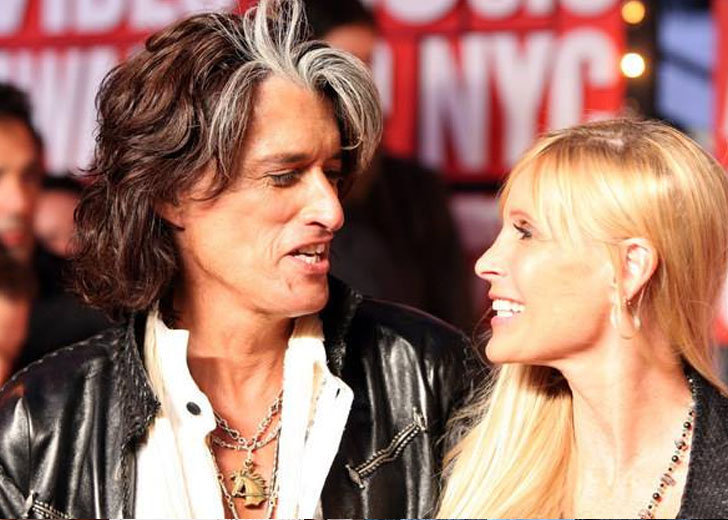 Joe Perry is now in his second marriage. And this one, with his wife Billie Paulette Montgomery, has lasted for over 35 years.
But the same longevity was not there in his first one. Perry was married to his ex-wife Elyssa Jerret for seven years in the late 1970s.
There were a lot of issues in the relationship. So much so that Perry could not even write about it in his memoir until very recently.
Joe Perry Found It Difficult to Talk about His Ex Wife
Perry's memoir, Rocks: My Life in and out of Aerosmith, was originally published on October 7, 2014, by Simon and Schuster.
The book chronicled, as the title suggests, his life within the legendary band he co-founded, Aerosmith, and life outside that.
In the book, he reveals a lot of details about his personal life. But the most difficult things to recall and put pen to paper were about his relationship with ex-wife Jerret.
While talking to Smashing Interviews Magazine in November 2014, he provided an insight into how his writing experience was regarding the relationship.
There was a lot of "turmoil and codependency" in his first marriage. To the interviewer's query about the same, Perry admitted the difficulty.
"Yeah. It was. It was really hard." he said. He also stated that the memories had not only affected him but also his wife Billie.

Joe Perry with his wife Billie Paulette Montgomery, with who he has been married for 36 years. (Photo: Joe Perry/Instagram)
"There were definitely instances when I felt like … it was hard for both my wife Billie and me to open up some of those doors and have it out there in the world." he continued.
Further, Perry talked about how he could not have written the book twenty years before. His reasoning was; he wanted to protect his kids.
"I couldn't have written this book twenty years ago because the kids were too young, and we didn't want them to read some of that stuff or hear about it. Now they're old enough to understand it," the musician said.
His kids had a good idea about the entertainment industry. Perry went on about how it was tough to talk to his kids about these issues.
Joe Perry's Life after Marriage with Wife Billie
During his relationship with Jerret, he had a son — his first child, Adrian Perry.
In June 1983, Perry met Billie. He had cast her for one of his videos, but at the time, she knew nothing about his past with Aerosmith.
They started dating and got married two years later. Their nuptials were held at the Iao Needle in Maui, Hawaii on September 21, 1985.
He became a father to three kids with her — sons Tony and Roman, and step-son Aaron Hirsch from her previous relationship.
At the time of his interview with Smashing Interviews Magazine, his youngest son, Roman, had just graduated from Boston University.
Billie also had a great influence on Perry's professional life. She encouraged him to reunite with his Aerosmith band members, including Steven Tyler, who was upset with Perry for his previous relationship.
Without her, Aerosmith might have never reached the legendary status they have right now.
He also talked to her about almost everything before he went on stage, at least until 2019.