Joe List Was Buddies with His Wife for a Long Time before Ending up Together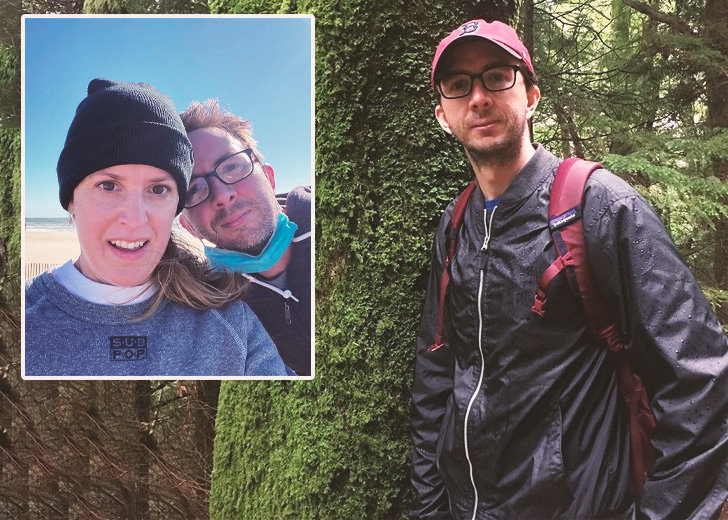 Comedian Joe List is married to his long-time girlfriend Sarah Tollemache. His wife, Tollemache, is a stand-up comedian like her husband and is based in Kingwood, Houston, Texas. 
The couple got married to each other in 2017, and they currently live in New York City. 
Who Is Joe List?
List is a popular comedian who was born in Witman, Massachusetts, on April 06, 1982. He started his stand-up career in 2000 after performing a gig in Boston. His first performance took place only a few weeks after his graduation from high school.
According to his website, the witty comedian has made appearances on The Late Show with David Letterman, Conan and was featured in season 2 of Netflix's series The Stand UPs.
In 2015, List was seen performing on NBC's Last Comic Standing. He finished the show as a finalist. He's also had a half-hour comedy show on Comedy Central. 
List is also engaged with the popular weekly podcast named Tuesday with Stories as a co-host. The versatile entertainer has two comedy albums titled So Far Not So Good and Are You Mad at Me? to his name.
He is also known to be a regular at New York-based Comedy Cellar.  
In his personal life, List is currently recovering from his alcoholic past and has been sober since 2012. 
A Peek into List's Wife, Sarah Tollemache
The comedian's wife, Tollemache, is also a stand-up comic like her husband. Tollemache grew up in a suburb just outside of Houston, Texas.
While she was growing up, her mother looked after the house while her dad was engaged in a merger and acquisition business.
For several years, her father's business was good enough to keep the household going. However, a young Tollemache had to work as a waiter, and a stripper after her father's finances went down.
The talented comedian has made appearances in many notable shows during her aspiring career, including The Late Show with Stephen Colbert, The Late Late Show with James Corden, and the 2020 documentary, A Comedy Special.
In 2021, Tollemache was seen in comedy shorts The Joke and Last Laugh, a two-part show where she was seen in the role of Alex E. Harris. 
Joe List's Life with His Wife
The couple seems to enjoy a happy married life and support each other in their careers.
Despite dating each other for a long time and even after their eventual marriage in 2017, the husband and wife remain without a child. 
While the motive remains personal, the two were seen making fun of the fact during Comedy Central's Roast Battle in 2019.
The lovely couple is also known to take their time and showcase love for each other in their many social media posts.
In the posts, both husband and wife are known to write affection-filled sentences acknowledging the love and affection they have for each other.
Recently, during their fourth marriage anniversary, List took to Instagram and posted one of their wedding pictures. The photo was accompanied by a lengthy caption where List revised the time he wedded his wife, Tollemache. 
In the photo, the husband and wife can be seen in their respective wedding dresses, taking their vows.