Who Are Jodie Sweetin's Former Spouses?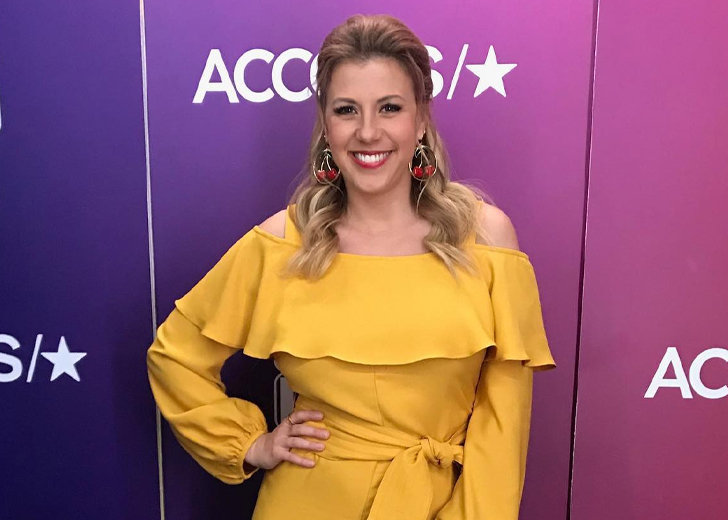 Full House star Jodie Sweetin announced her engagement to longtime boyfriend Mescal Wasilewski on January 17, 2022. 
Though the pair hasn't revealed their plans for marriage yet, many of her fans have speculated that the big day isn't that far off. 
Prior to getting together with Wasilewski, Sweetin had been married thrice. Here's a look at her relationship with her past spouses. 
Jodie Sweetin and First Spouse Shaun Holguin
Sweetin's first spouse was Shaun Holguin, a Los Angeles police officer. The two began dating in the early 2000s and got engaged in May 2001 at Casa Del Mur in Santa Monica, California. 
Sweetin and Holguin tied the knot a year later, on July 27, 2002. Unfortunately, their marriage did not last long. 
Their divorce was completed on February 23, 2006. She later shared that her first marriage was harmed by her drug addiction, which began when she was 14 years old. 
Sweetin had gone to rehab during her marriage with her first spouse. 
Jodie Sweetin's Second Husband Cody Herpin
After her split from Holguin, she moved on with Cody Herpin, a film transportation coordinator. 
They started dating in May 2007 after meeting through mutual acquaintances. Their relationship progressed quickly, and she took him as her spouse just a few months later, on July 14, 2007. 
A year after tying the knot, Sweetin and Herpin welcomed their first and only child together, daughter Zoie Laurel May Herpin, in 2008.
The actress's second marriage also did not last long, and she had filed for legal separation by November 19, 2008. Their divorce was completed in April 2010.
Jodie Sweetin and Morty Coyle
While her divorce from Herpin was being finalized, Sweetin started dating DJ Morty Coyle in 2009.
A year into their relationship, she gave birth to daughter Beatrix Carlin Sweetin-Coyle in 2010.
A year later, Sweetin got engaged to Coyle in January 2011. The pair then tied the knot on March 15, 2012, in Beverly Hills.
Similar to her marriage with her former spouses, Sweetin filed for divorce barely a year into her third marriage. Their divorce was completed on September 6, 2016.
Jodie Sweetin and Mescal Wasilewski
In January 2016, Sweetin announced she was engaged to Justin Hodak. However, they split in March 2017 before getting married.
Starting in 2018, the actress started dating her fiancé, Wasilewski. For the first few years of their relationship, the two maintained a long-distance relationship.
She spoke about how Wasilewski slowly blended in with her family, especially her children, in the Allison Interviews podcast.

Jodie Sweetin with her fiancé Mescal Wasilewski. (Source: Instagram)
"At first, he and I had a long-distance relationship. He was in Brooklyn, and I was here in L.A. for 3 ½ years, and so it was slow and it was nice," she said.
"He was very good at letting them [her daughters Zoie and Beatrix] warm up to him and not having to force a relationship."
Sweetin announced she was engaged with a sweet picture of herself and Wasilewski, where she flashed her engagement ring.
"I love you Mescal, for always. You are my person. I can't wait to see the life that lies ahead for us," she wrote in the caption.