'Full House' Star Jodie Sweetin Talks about Her Addiction and Getting Sober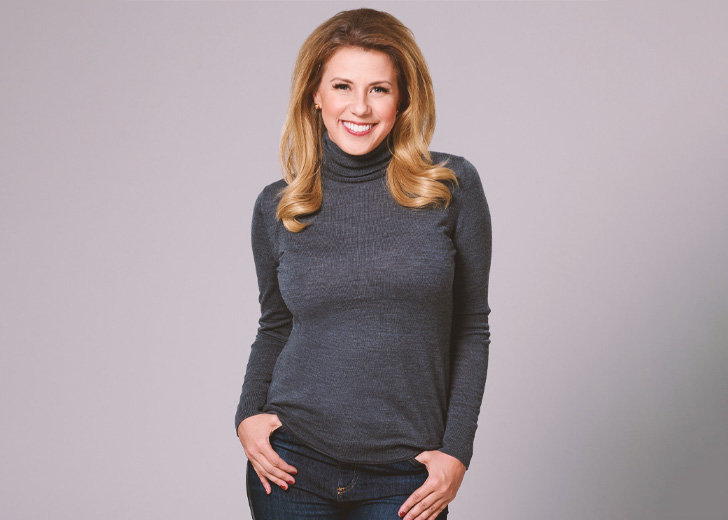 Jodie Sweetin, born Jodie Lee Ann Sweetin, is a skilled actress and television personality best known for her role as Stephanie Tanner in the ABC comedy series Full House and its Netflix sequel series Fuller House.
The 40-year-old diva has experienced various ups and downs in her life so far. The downs include her failed marriages and addiction to drugs.
Jodie Sweetin On Drug Addiction
Speaking with the students at Chapman University in March 2017(via E! Online), Sweetin revealed she lost her ability to balance work, life, and responsibilities circa the late 90s when she was about 20 years old.
She added she even joined 12-step programs at that time to fight her demons, but she found it hard to be dedicated to the program.
In most cases, she was battling drug and alcohol abuse.
The Drop the Mic star was so much into drugs that she was already using cocaine in college after years of doing Ecstasy during her high school years.
While talking about her addiction during the Steve-O's Wild Ride! podcast she said,
I was talking about this [addiction] the other day. I was talking to somebody, and I was like,  'You know I thought I'd be the girl to like die with a cocktail in my hand,' like that was my plan ... well my plan was to be done by 30.
She confessed she thought that she would never see her 30th birthday.
Jodie Sweetin's Failed Marriages
During her second semester, one of her professors invited two former addicts to talk about their experience with drugs and their long-term damage, and it was then that she seriously thought about getting sober.
Meanwhile, she met her first husband, Shaun Holguin, in college, and eventually tied the knot on July 27, 2002.
However, she allegedly was not over her addiction even after her marriage, and she ended up doing crystal meth (methamphetamine).
In 2006, she had her first divorce. She and her ex husband Holguin split while she was battling with her drugs issues.
A year later, she married her second husband, Cody Herpin, a film transportation coordinator.

Jodie Sweetin with her partner Mescal Wasilewsky. (Photo: Instagram)
They even welcomed a daughter, Zoie, but that didn't stop them from parting ways. They separated in November 2009 and got divorced in April 2010.
Sweetin found love again and walked down the aisle with her third husband, Morty Coyle, in March 2012. She and her husband had their daughter, Beatrix, in 2010.
But their marriage also ended in divorce.They separated a year after the wedding and finalized the divorce in 2016.
Jodie Sweetin's Kids Helped Her Be Sober
In many instances, including the previous podcast, the Finding Santa star has credited her kids to being a force that made her quit drugs, alcohol, and any other form of substance use.
"When I started seeing my own addiction getting in the way of being a mom, I finally understood: If you're not in the right place to get sober, you're not ready to be a mom," she wrote in her book, admitting her drug issues made her an irresponsible parent.
During the Steve-O's Wild Ride! podcast, she stated she has been completely sober since 2011 and was happy to be a responsible mother to her children.
On top of that, she is happily engaged to her longtime partner, Mescal Wasilewski. The duo got engaged in January 2022.