Jim Belushi Starts Divorce Proceedings from Wife Jennifer Sloan
Jim Belushi and Jennifer Sloan called it quits after over two decades of marriage.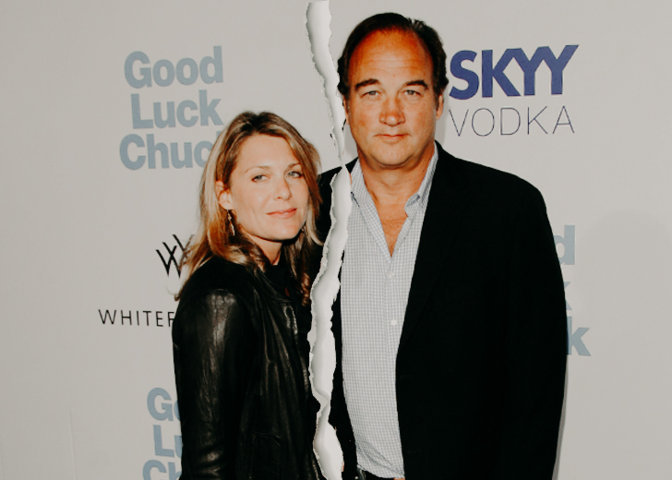 James Adam Belushi, better known as Jim Belushi, is an actor and comedian best known for the sitcom, According to Jim. He started his career in 1978, and to date, he has been part of over 150 movies and TV series. 
Belushi has received massive success in his professional career. From playing different roles in Saturday Night Live to being a voice actor for acclaimed cartoon movies like Scooby-Doo and Hey Arnold!, the actor has done it all. 
As a result, he has amassed a net worth of a whopping $50 million. While Belushi is highly successful in his professional life, he has had many ups and downs in his personal life and relationships. 
Jim Belushi and Jennifer Sloan's Divorce 
On August 6, 2021, TMZ exclusively reported that Belushi and his third wife, Jennifer Sloan, are getting divorced. According to the reports, Belushi filed the papers at the Los Angeles County Superior Court on the same day. 
This is not the first time the couple tried to separate from one another. On March 5, 2018, Sloan filed for divorce from her spouse, citing irreconcilable differences. 
She appealed for spousal support and joint custody of their youngest child, Jared. However, the pair reconsidered the divorce, and 13 months later, Belushi filed an appeal to dismiss the case. 
The pair got back a few days before their 21st wedding anniversary, and it looked like the couple was going strong after reconciliation. Sloan and Belushi first met each other in 1993. 
Back then, she worked as a jewelry store clerk. Sloan knew the actor was the one after their second date. Their first date was not how she envisioned, since Belushi kissed her on her forehead, making her feel like his sister. 
Regardless, the duo went on a second date where everything went smoothly. They went rollerblading, and since that day, Sloan liked the actor a lot. She found him "real," and then the pair slowly started falling in love. 
Fast forward to five years later, and the pair tied the knot on May 2, 1998. Soon, they also became parents to two beautiful children — daughter Jamison and son Jared.
Jim Belushi's Other Divorces
Prior to Sloan, Belushi was married to two women — Sandra Davenport and Marjorie Bransfield. The actor was with Davenport from 1980 to 1988. They share a son, Robert James, who was born on October 23, 1980. 
Similarly, Belushi and Bransfield were only married for two years, from 1990 to 1992. They don't have any children. 
James followed in his father's footsteps and is heavily involved in the entertainment industry. He is an actor best known for Sorority Row, Valentine's Day, and One Small Hitch. 
James has also spread his reach to television and reality shows. He is known for his role as Linus the Bartender on the last season of How I Met Your Mother and Allen on Season 3 of The Joe Schmo Show. 
He has also appeared on several episodes of his father's sitcom, According to Jim. Currently, he is the host of a game show called Get a Clue.