How Did Jillian Michaels Become a Soon-to-be Mom to Two Kids in 24 Hours?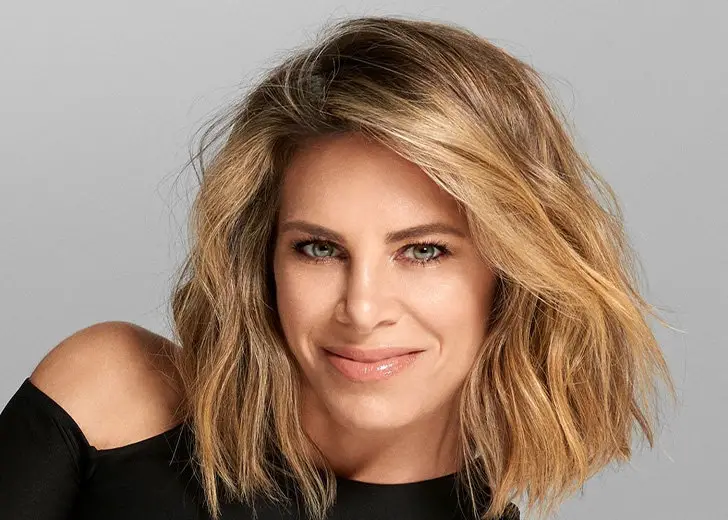 Jillian Michaels and her former partner, Heidi Rhoades, share two kids. They have two tweens, a daughter named Lukensia Michaels Rhoades and a son Phoenix Michaels Rhoades. 
Lukensia was adopted from Haiti while Michaels' former partner gave birth to their son. 
Although Michaels and her partner did not give birth to twins, she learned she would be a mother of two kids on the same day. 
Jillian Michaels on Having Two Kids at the Same Time
Speaking on an episode of People's podcast Me Becoming Mom, the personal trainer, 47, recalled the day she found out she would have two kids in May 2012.
She explained to host Zoe Ruderman that while her former fiancée was in labor with their son, she received news that she needed to go to Haiti "ASAP" to adopt her then 2-year-old daughter. 
"While Heidi was in labor, we got the notification that Lu got her visa. I have a photo of Heidi, with the oxygen mask in the hospital bed holding up a picture of Lu's visa," she explained.
Michaels was grateful and relieved that the adoption process had finally been over, and within a week, their family grew. 

Jillian Michaels and her kids (Source: Jillian Michaels/Instagram)
In the podcast, the Biggest Loser trainer shared her reason for adopting internationally and not in America. 
She explained her dad was Syrian, and she knew that had she been born in Syria as a gay female, she would have been dead. 
The TV personality iterated that she wanted to use her citizenship, which she referred to as an "awesome gift she could give." And since she had the time and the means, she adopted.
Michaels also recalled the moment her kids were introduced to each other for the first time.
She noted Lukensia walked over to Phoenix's little crib, pointed at him, and asked, "who is that?" 
Is Jillian Michaels Married?
Michaels and her partner were engaged to be married, but in 2018, the couple called off their engagement and parted ways. 
They had been together since 2009, and after seven years of dating, Michaels had gotten down on bended knees at a movie theatre.
The fitness trainer had surprised her partner with a video of their shared times. It also included photos of their loved ones holding up signs, "Will You Marry Me."
"Heidi is the perfect person for me. The only place where there's like a solace, a haven is with my family. And Heidi is the nucleus of that family. She's the glue that holds everything together, and I think I would be lost without that," said Michaels in the video's background. 
But in 2016, instead of announcing their wedding, the former couple shared they found it better to be friends and would be co-parenting their children amicably. 
Since then, Michaels has moved on and is currently engaged to DeShanna Marie Minuto. 
The couple dated for two years, and on June 15 last year, they announced they got engaged to their followers.