Is Jet Li Still Alive? The Truth behind His Disease and Shift From Public Life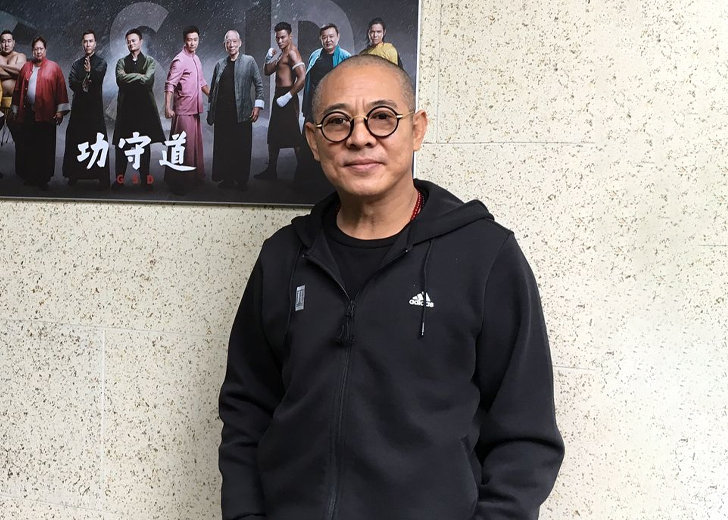 Jet Li is one of his generation's most well-known martial artists and actors. He has been the center of attraction in many action movies, whether in front of the camera or behind it.
However, Li has not been talked about that often in recent times. He has especially been absent from Hollywood since 2017.
His obscurity from the mainstream media has led fans to ask if he is still alive, and if he is, how is he spending his days now?
Is Jet LI Still Alive?
Let's get the big question out of the way first — yes,  Li is still alive.
Obscurity doesn't always mean death, and the martial artist is still alive and kicking.
Li was one of Hollywood's biggest assets in the '90s and the early 2000s. First starting as a local acting sensation in China, he stepped into Hollywood in 2000.
That year, he was cast alongside Aaliyah, Isaiah Washington, and DMX in Romeo Must Die.
The movie wasn't that big a success. However, that didn't stop Li from being noticed for his impressive performance.
Over the next decade, he worked on hits such as The Expendables, War, Kiss of the Dragon, and Unleashed, to name a few. 
But, as 2010 approached, he had to reconsider his priorities in life. After a health scare, he had to slow down in his acting career.
Jet LI's Disease and Health Scares
In 2010, Li was diagnosed with Hyperthyroidism. Right from the get-go, his overactive thyroid held him back from doing what he most loved — training and staying fit.
But, the action movie icon was determined to keep issues at bay. He kept the condition from getting too bad with medications.
His prescriptions stopped him from training, and when it came back stronger in 2013, effects were seen.

Jet Li has been suffering from health issues due to thyroid disease and spinal problems. (Photo: Jet Li/Instagram)
He had gained weight because of the effects of the disease on his metabolism and heart rate. During an appearance on a talent show as a judge that year, he had a fuller face and a heavier frame.
Li confessed that life had not been easy. He was unsure if he could work for long, but some positivity was still there. "I'm in pain, but I'm not suffering. I'm happy," he said of his state.
Along with hyperthyroidism, he also had spinal problems. That came from his intense training and putting his body on the line for action sequences throughout his life.
That same year, he also received warnings from his doctors that if he did not slow down with his stunts, he could "end up in a wheelchair."
He kept doing movies here and there, but it wasn't until 2018 that the actual extent of the effects of his conditions was clearly visible.
In May 2018, he was pictured out in public. Li, who looked sick, had his head shaven and looked a lot older than his age would suggest.
These pictures worried fans. But the actor put everyone's minds at rest with a social media post revealing he was in good health.
"I would like to thank all my fans who expressed concerns about my health. I'm doing great and feeling great!" he wrote in the post. He even shared his excitement about a few future projects.
Since 2018, he has done only one movie — Mulan in 2020.
As of today, he is still active in the movie industry, although barely. But he could surprise us with some new projects in the future.